Website Design, SEO and Local Marketing Irmo SC From Your Irmo Based Digital Marketing Company
Website Development Irmo SC:  We're Here To Help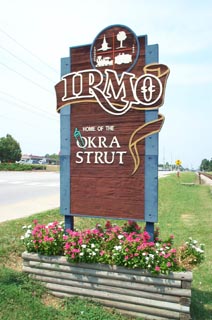 Are you an Irmo SC-based company and are looking for a real technology partner that can push your online marketing to the next level?  We understand the Irmo, Chapin, Lexington and Columbia area.  Its home for us too!
We've long been recognized as a top Columbia SC web design company.  We understand the market, the people, and competition in this area.  We understand the other media outlets web, TV, and print.  We can help!
If you're in the Irmo, South Carolina area (Columbia, Chapin, Lexington or Lake Murray area), its likely that you're looking to pull clients from this same area.  This type of search is called local SEO (get a Free Search Review). Take yourself for example.
If you're looking for anything from a new house to a new pair of shoes, isn't it pretty likely that you first Google either on your mobile or computer for what you're looking for first?  The rest of the world, including your potential clients, operate like this too!  In fact, it's likely that you started looking for our company by initiating a search for website design, website development, SEO, or internet marketing.  Am I right?
So, what do we mean when we say "website development"?  We mean everything that has anything to do with your internet marketing presence.  We can handle your social media (Facebook, Twitter, and Yelp), your website design, SEO or search engine optimization (ranking on Google and other searches), and other online marketing (emails, advertising, etc…).  We are a "turn-key" website development company!
We will listen to your business or organizational goals.  We will ask the critical questions about budget, competitors, products, and services; then, we will devise a plan and give you a program!  We will provide you with a sustainable internet marketing plan that will produce the results that you're looking for!  If you have areas of your current marketing that you're happy with, we will work with the companies you're currently working with to fashion a complete marketing program.
Let's Get Started With Your Local Digital Marketing for the Irmo SC Market

Ok.  The ball is in your court now!  Our initial consultation to see if we can help is free; and, no matter what you will gain some incredibly valuable information about your current state of digital marketing from your existing website design to yours.  We work with many of your neighbors in the Irmo area already.  Great companies that provide Irmo Rental Properties like McDaniel and McDaniel, or great Irmo real estate agents like Bob Duker with Coldwell Banker Irmo, great real estate agencies in Irmo like ReMAX metro, great Irmo Dance Studios like Southern Strutt, great Irmo Body & Paint Shops like Baker Collision Express as well as e-commerce, nonprofits and a host of other Irmo business powerhouses.