Marketing Age Fundamentals Executed In a Digital World
You need a marketing agency that knows how to tell your story and how to tell the truth.  Lucky for you, we do both!  We understand the value of telling a good story.  And, we know the importance of honesty and transparency in the marketplace.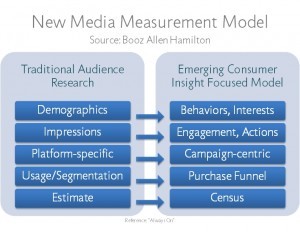 "Build a better mousetrap and the world will beat a path to your door",

Ralph Waldo Emerson
Not exactly.  That's not exactly the quote.  And, that's not exactly the truth.
Obviously, at some point, somewhere, people will have to know about your better mousetrap.  A mere increase in the level of technology rarely assures success—look at the Betamax vs. VCR or a myriad of other similar devices.  And while distribution alone can not ensure success, "no" distribution will, by definition, assure a brand's failure.
Make It Easy On Your Marketing Agency, Have A Good Story To Tell or At Least Tell It Well
Now, for the other side of the marketing coin, the one you're not used to hearing from your marketing agency.  In fact, rather than telling you, let me show you this.
So, the short answer is this:  Be honest.  The internet is a powerful medium for getting your story "out" or getting your story "outed."  We will help you focus your attention to define your story.  We will help you identify the important elements of your story.  And, we will help you tell your story better than anyone else.  Also, we will help you identify potential problems; and, we will help you deal with the issues in a clear, straightforward manner that will earn both trust and customers.
The Best Marketing Agency Means The Best Distribution
Once that you have the narrative for your story, you will need to distribute it.  You will need to get your message out!  We can help you do that better than anyone!  We have unique skills that help us do this better than any other marketing firm—our SEO program will help you find the right audience.  We can help you tell your story through both website design and social media like Facebook, Twitter, and Instagram.  But, bottom line, we will help craft your brand, find your audience,  and then tell your story in an exciting and meaningful way!
If you're looking for a revolutionary way to harness the power of the internet, we're here to help. Contact us today for a free review of your internet presence and your marketing plan.