Get Ready Everyone, we are about to dive into the Golden Rule of SEO. A golden rule that you should live by if you want your business to thrive and be found on search engines.
You may have heard about SEO (Search Engine Optimization) before or maybe this is your first time hearing about it. Either way, understanding SEO and how to make it work for you is essential if you want your business to succeed.
What Is SEO (Search Engine Optimization)?
In simple terms, SEO is the practice of using certain techniques to increase the visibility of your website on search engine results pages (SERPs). When a potential customer searches for a keyword or phrase that relates to your business, you want your website to show up in the top of their results.
The
Golden Rule

of SEO

So what is the golden rule for SEO? Well, it's quite simple really: create content that users and search engines alike find valuable. That's it!

But of course, it's a bit more complicated than that. To truly leverage the power of SEO and make sure your site is ranking well on SERPs, you need to understand how search engines like Google work.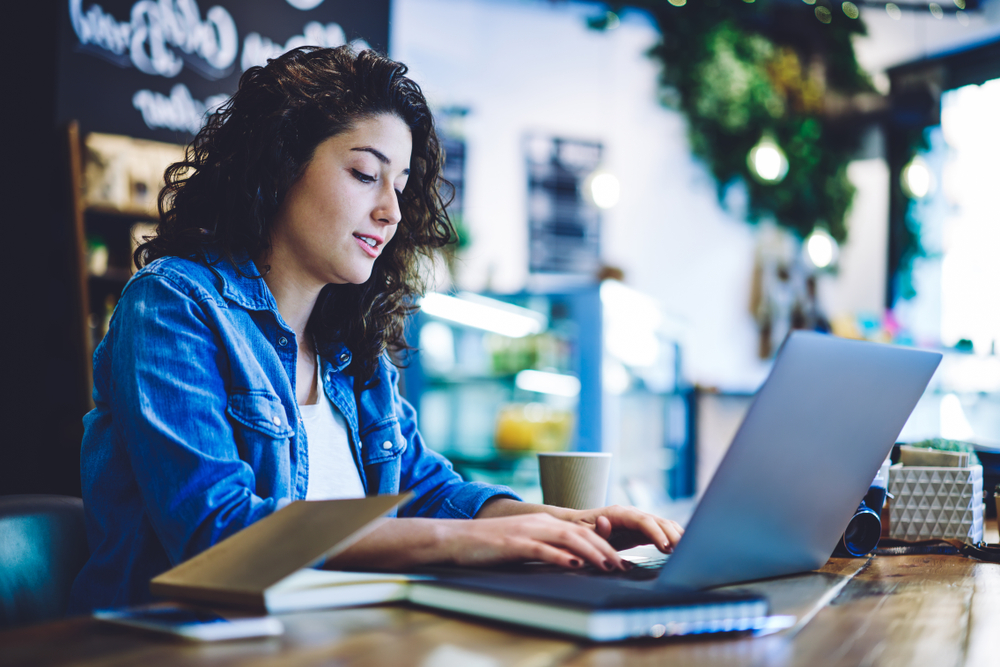 Search Engines Look for Quality Content That Is Relevant To A User's Needs
Modern search engines like Google will crawl your website and assess the quality, relevancy, and authority of your content. This is done to ensure that the results they are serving up are relevant and accurate for any given query.
So it's important to understand what kind of content your potential customers are looking for and how you can provide them with the best possible answer. This means that creating quality content is essential if you want to rank well on SERPs.
Here are some tips to help you write content that both users and search engines will love:
Create Content That Responsively Addresses Customer Concerns & Questions
When creating content, it's important to ask yourself: "Is this content answering the user's query?" If not, then you need to go back and refine your piece until it does.
By studying buyer personas, you can gain insight into what resonates with your target demographic. Investigating the topics they care about, their struggles, and other important data points will support you in crafting content that speaks directly to them.
Focus on Quality Over Quantity
Search engines love content that is relevant, informative, and well-written – not just a lot of content. Your goal should be to produce high-quality, engaging pieces of writing that keep readers coming back for more.
Imagine you run a website that sells handmade crafts. If your goal is to rank well in search results for keywords related to handmade crafts, you could write a hundred articles about the subject, each with a few hundred words. But if the articles are poorly written, unengaging, and not very informative, they're not going to do much to improve your rankings. In fact, they might even hurt your rankings if search engines see them as low-quality content.
On the other hand, if you focus on writing a handful of high-quality articles that are well-researched, informative, and engaging, you'll be much more likely to see positive results. For example, if you write a few in-depth articles about the history of handmade crafts, the different techniques used to make them, and the benefits of buying handmade products, you'll be providing valuable information to your target audience and sending positive signals to search engines that your site is an authority on the subject.
Keep Your Content Updated & Fresh
Search engines love fresh content. If your website is static, they may feel that it's outdated and not worth ranking. It's important to keep your site up-to-date with relevant, timely content if you want to rank well on SERPs. Additionally, consider reworking and updating the old content on your site to make sure it's still relevant and useful to users.
For example: If you wrote an article two years ago about a product update, consider revising it with the most recent changes and refresh the content.
Add Quality and Relevant Keywords Throughout Your Content
When writing content, make sure you are adding relevant keywords throughout your copy. This helps to signal to search engines that the content is related to certain topics and queries. Be careful not to overdo it though. It's important to be strategic about where you place keywords so that they don't take away from the overall flow of the content.
Incorporate Keyword-Rich Title Tags & Meta Descriptions
Title tags and meta descriptions are critical to your website's SEO. The title tag is the text that appears in the search results and is often the first thing that a user sees. The meta description provides a brief summary of what the content is about and also appears in the search results. Make sure that both of these elements are keyword-rich and accurately reflect the content on your page.
Leverage Internal & External Linking
Links play an important role in SEO. Internal linking refers to links from one page on your site to another page on your site. This helps search engines understand the structure of your site and how the pages are related. External linking refers to links from your site to other sites. This helps search engines understand how your site relates to other sites on the web.
Link to other high-quality, relevant sources to show that you're a thought leader in your industry. But be careful not to link to low-quality, spammy sites as this will hurt your rankings.
To sum it up, creating high-quality content is essential to improving your website's SEO. Focus on writing engaging and informative pieces that are keyword-rich and optimized for search engines. Additionally, incorporate internal and external links throughout your content to further strengthen your SEO efforts. With the right strategy in place, you can start to see your website rise in the search engine rankings.
Free SEO Audit Checklist
Are you looking to improve your website's search engine visibility? Here's a checklist to help you perform a free SEO audit on your site:
Check for broken links and resolve any issues
Ensure your website has a mobile-friendly design
Optimize your website's load time to improve user experience
Include meta descriptions and title tags on each page to improve click-through rate
Use header tags to organize content and improve readability
Include keywords in your content, but avoid keyword stuffing
Ensure that your website has a clear structure with a logical hierarchy of pages