If you can dream it, we can build it! We are more than just a 'design' firm. We have developers and programmers that can implement the functionality of your website. From database applications to office solutions, we can make your dream of a profitable web application come true!  More importantly, we can integrate your website with Social Media, like Facebook and Twitter and insure it is found on the Search Engines, like Google and Bing!
After you initially meet with our sales and marketing team, we will fine tune our proposal based on your specific marketing goals and focus.  Our sales team will have a firm understanding of your business and relay key marketing aspects to our Project Management team.  Next, you will meet with our project manager to come up with the basis for the look and feel of your new web site and outline expectations.  You will find we are very friendly and easy to work with and we are always eager to hear your input into this project.
The look of a site is just as important as its functionality. That is why we at Real Internet Sales maximize our efforts in the design part of this project.
Website Designer – Methodology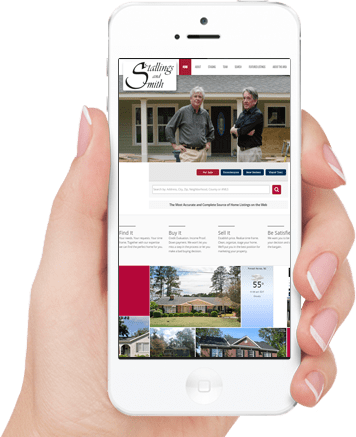 Once the initial design has been created from information gathered during the creative session we will ask you the review this design for questions/comments:
1st Concept Review – Meeting with you, our project manager, and designer to review and recommend changes to initial design if needed.
2nd Concept Review – If changes are necessary we will meet again with you, our project manager, and designer to review and recommend changes to the design.
When you are happy with the look of your new site, we now move into the information architecture portion of your new site.
Website Designer – Key Component Data
"Data powers the modern business. An attractive site will get a customer's attention. An informative site keeps them coming back."
We will discuss your navigation links and the content to be included on your site.  Once navigation is accepted and content is gathered we move into the production phase of your web project.
The pieces of the puzzle have been assembled, now we can put it together.
The designer takes the Concept Design and builds the graphics for the remaining pages in the web site.  The web application developers along with our database developers implement the site, which includes adding the text and placing the images in their proper location on the correct pages.  All important components, like
Facebook
,
Twitter
and other media are added into the site at this time and are tested to assure they are operating properly.
Finally, testing is performed to ensure the proper operation of the site, which includes links verification, image verification, spelling, e-mail address verification, and etc.Site Presentation to your site is presented to you for review and revisions are made based on notes taken during the site presentation to the customer.  Final revisions are reviewed.
Your project is not done until it has been examined thoroughly for mistakes.  In this stage, we pick your site apart and make sure it is  fully operational and correct in every aspect.
A training session is scheduled with the client to go over the basics of using their site's system (if necessary).  We also train and assist on valuable marketing "third party" software, such as Zopim and Google Analytics.  A manual is also delivered at this point.
We will walk you through your new website and answer any questions and comments about the product. Keep in mind we will always be glad to answer any questions/concerns in the future as well.

 With your website up and working, now the real "heavy lifting" begins.  We will focus on your search engine marketing to insure your website is found on Google, BING and Yahoo!  In addition, we will build your social media platform on Facebook, Twitter and YELP to empower your brand and your sales!
"Your site may be published, but the work is not over.  We will continue to keep your site updated with the latest information and content and any changes you request."
If you have any questions about the website design process or any other internet marketing questions, please feel free to contact us.