As a business owner, you may want to expand your reach and target multiple cities to attract more customers and increase sales. However, targeting multiple cities can also harm your SEO if not done correctly. In this article, we will guide you through the steps to target multiple cities without hurting your SEO.
Understanding Local SEO
Local SEO is a subset of traditional SEO but with a focus on optimizing for local search queries. This means that it's important to optimize your website for keywords related to your products and services, as well as your location. This can include your city, state, zip code, and nearby landmarks or neighborhoods.
Think about it. When someone searches for "best pizza near me," they want to see results that are relevant to their location. If your pizza business has multiple locations in different cities, you want to make sure that you're appearing in the search results for each of those cities. This is where local SEO comes into play.
Define Your Target Cities
The first step in targeting multiple cities is defining which ones you want to target. Make sure that you are targeting cities that have potential customers, a large population, and local businesses within your niche. Do your research and ensure each city has enough potential customers to justify adding it to your list of targeted communities.
Here are a few examples of how to define your target cities:
Analyze Your Demographic Data: If you have an existing customer base, take a look at the cities they come from. This will give you an idea of where your target audience is located.
Competitor Analysis: Take a look at the cities that your competitors are targeting. If they are successful in those cities, it is likely that you can be successful there as well.

Market Research: Conduct market research to find out which cities are most suitable for your business. This could involve surveys, focus groups, or even just looking at data from similar businesses in your industry.
Understand the Importance of Location-Based Keywords
Location-based keywords are essential for SEO as they help search engines determine the relevance of your website to specific geographic locations.
For example, If you run a local flower shop and want to target customers in Columbia, Myrtle Beach, and Charleston, SC. You can use location-based keywords, such as "flower delivery in Columbia, SC," "flower delivery in Myrtle Beach," and "flower delivery in Charleston." This approach helps to improve your SEO because it makes your website more relevant for local searches and increases your chances of appearing in local search results.
Create a Dedicated Page for Each Location
To effectively target multiple cities, create a dedicated page for each location. Each page should have unique and relevant content that is specific to that location. This includes information about the products or services offered, the address, and contact information.
Examples of location-specific landing pages include:
A city-specific service page: If you offer services in multiple cities, create a separate page for each city that highlights the services you offer in that specific location.
A store locator page: If you have physical locations in multiple cities, create a store locator page that allows users to find the nearest location to them.
A city-specific blog: If you want to target multiple cities with your blog, create a separate blog for each city. This way, you can tailor your content to each city and increase your chances of ranking in search results.
Using location-based keywords in the page title, meta description, and header tags will also help improve the visibility of each page in search results. For example:
| Location | Page Title | Meta Description |
| --- | --- | --- |
| New York | Best Italian Restaurant in New York/td> | Discover delicious Italian cuisine in the heart of S at [Your Restaurant Name]. Book your table today. |
| Los Angeles | Best Italian Restaurant in Los Angeles | Enjoy authentic Italian cuisine in Los Angeles at [Your Restaurant Name]. Book your table now. |
| Chicago | Best Italian Restaurant in Chicago | Indulge in the best Italian cuisine in Chicago at [Your Restaurant Name]. Book your table today. |
Optimize Your Website for Local SEO
Optimizing your website for local SEO will improve its visibility in search results for users in specific geographic locations. This includes claiming your Google My Business listing, allowing your business to appear in Google Maps and local search results.
You should also ensure that your website is mobile-friendly, as most searches for local businesses are performed on mobile devices. This includes using a responsive design, which adjusts the layout of your website based on the device being used, and optimizing the loading speed of your website.
Utilize Local Business Listings
Local business listings are a powerful tool to help businesses target multiple cities. Utilizing these listings can help you increase your visibility in local search results and improve your search engine rankings. To get started with local business listings, consider the following steps:
Claim your business: Make sure you claim your business on popular local business directories such as Google My Business, Bing Places for Business, and Yelp.
Complete your profile: Fill out your business information completely and accurately on these directories. This includes your business name, address, phone number, website, and hours of operation.
Add photos: Add photos of your business, products, and services to your local business listings to help users get a better idea of what you offer.
Consistent NAP Information
Consistent NAP (Name, Address, Phone number) information is essential for local SEO success. You need to make sure that your NAP information is accurate and consistent across all platforms, including your website, Google My Business profile, and local directories. This will help improve your chances of appearing in local search results for multiple cities.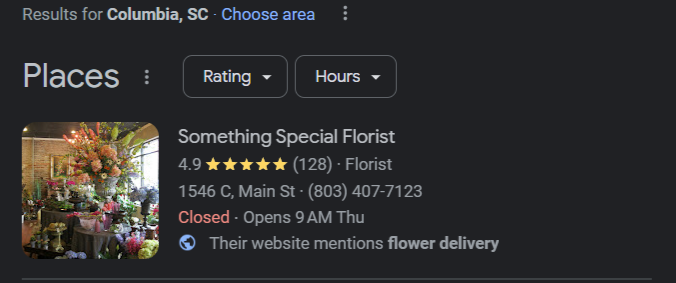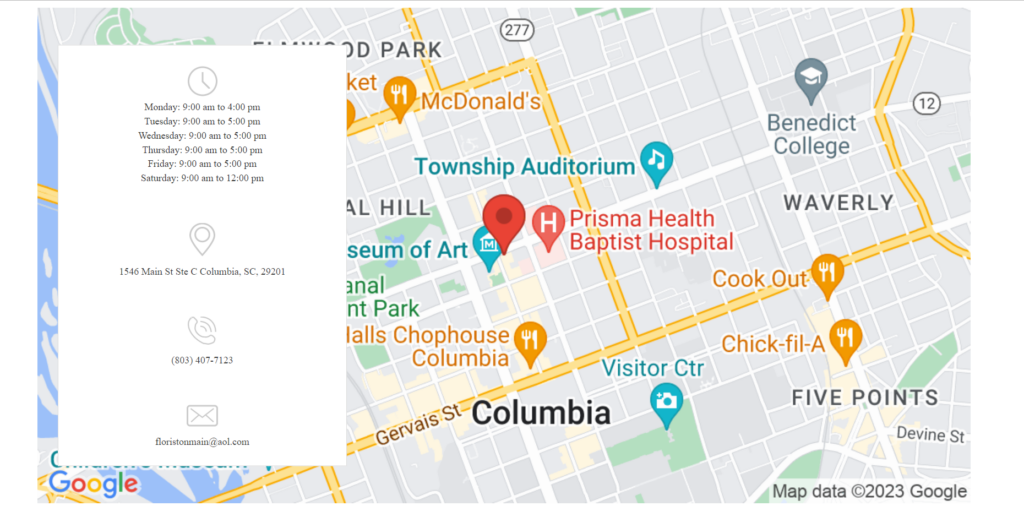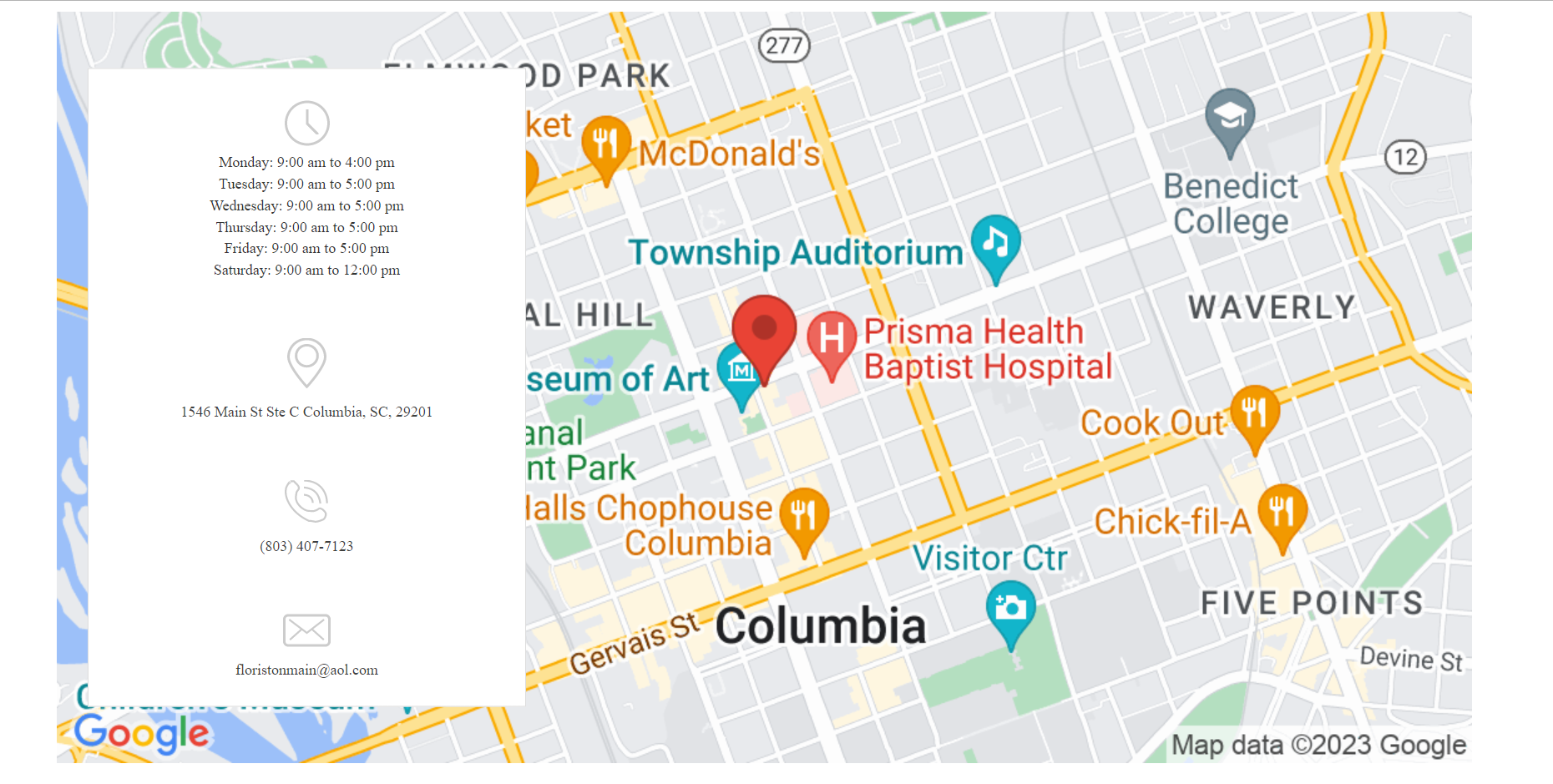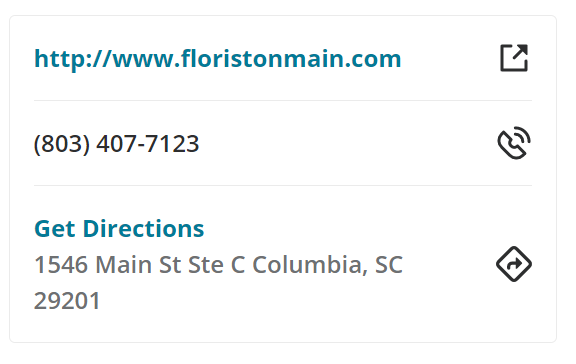 Utilize Schema Markup
Schema markup is a type of code that provides additional information to search engines about the content on your website. This information includes the type of business, the address, and contact information. Using schema markup on each location-based page will help search engines understand the relevance of your website to specific geographic locations.
Examples of using schema markup for local SEO include:
Adding Local Business Schema: Add local business schema to each city-specific page. This will give search engines additional information about your business, such as its name, address, and phone number.
Adding Geo-Location Schema: Add geo-location schema to each city-specific page. This will help search engines understand the location of your business and increase your chances of appearing in local search results.
Adding Reviews Schema: Add reviews schema to each city-specific page. This will allow search engines to display your business' reviews in search results, increasing the likelihood that users will click through to your site.
Use Geotagging to Show Your Location
One of the easiest ways to optimize your website for local search is by using geotagging. This means adding metadata to your website that tells search engines your physical location. This can be done through a variety of methods, such as including your address and phone number on your website or using a location-based sitemap.
Acquire Relevant Backlinks
Acquire high-quality, relevant backlinks from local sources. This can include local directories, blogs, and websites that are relevant to your business and your target cities.
Engage in Local Outreach and Networking
Consider engaging in local outreach and networking to build relationships with businesses and organizations in each city you're targeting. This can include attending local events, sponsoring community activities, and participating in local organizations and networks. These relationships can help you build your brand and drive more traffic to your website, which can improve your local SEO efforts.
Stay Up-to-Date on Local SEO Best Practices
It's also important to stay up-to-date on local SEO best practices and trends. Google releases new updates regularly, so it's important to keep an eye out for any changes that could affect your rankings. Additionally, staying informed about local SEO will help you identify new opportunities and make sure that your website is always optimized for maximum visibility in local search results.
Monitor Your Results and Make Adjustments
Finally, monitoring your results and making necessary adjustments is essential. Keep track of your rankings and traffic in each city and make changes to your strategy if you do not see the results you want. This may include tweaking your keyword strategy, updating your local listings, or making changes to your website design.
Tools such as Google Analytics and Google Search Console can help you track your website traffic and monitor your rankings. To better understand the impact of your efforts, you can create a graph that tracks your website's organic search traffic and rankings over time. The graph should show an upward trend, indicating that your website is becoming more visible in search results and attracting more organic traffic.
By following these steps, you can effectively target multiple cities without hurting your SEO. Utilizing location-based keywords, creating dedicated pages for each location, optimizing your website for local SEO, using schema markup, and monitoring your rankings and results will help improve the visibility of your website in search results and attract more customers.