Real Estate is a highly competitive market where brand image and communication are crucial to success. Having a solid online presence and featuring in Local search engines are essential in the real estate industry.
When looking for a new home, potential buyers typically search online through platforms such as search results pages, Google maps, local directories, and local packs. Understanding and optimizing your website for these key platforms can give you an advantage over your competitors and attract more customers to your site.
What is Local SEO for Real Estate?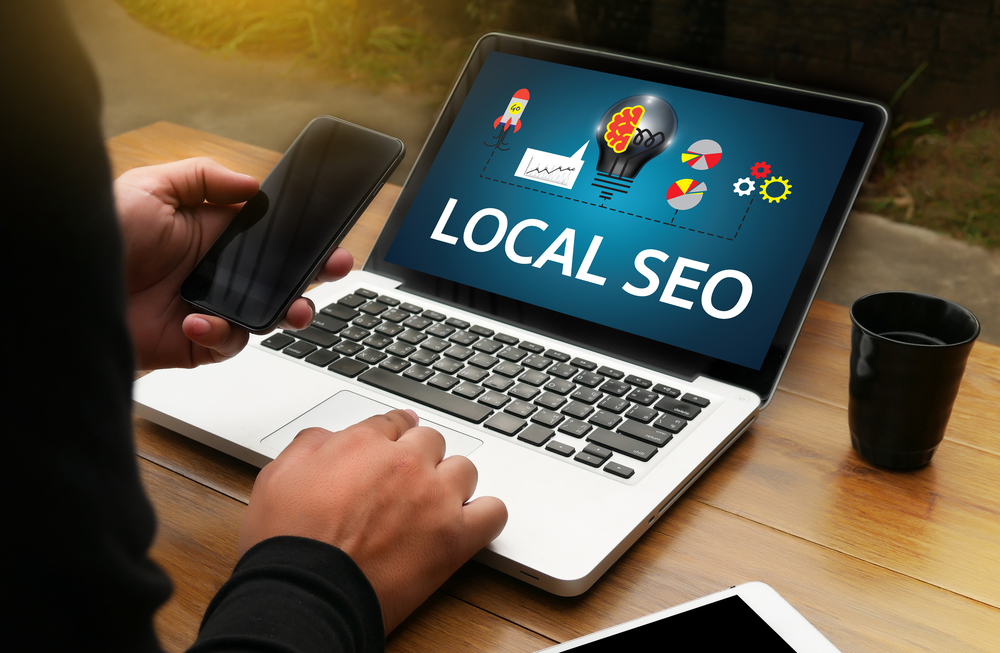 Local SEO optimizes your real estate website to attract more business from relevant local searches in a specific geographic area. It is a specialized form of SEO that helps you rank higher in local search results than the general or global search results. Local SEO is essential because most real estate searches happen locally, as does the homebuying process.
For instance, if you are looking to buy a home in Columbia, SC, you will most likely search Google for "homes for sale in Columbia SC" or "Columbia SC real estate." These are considered local searches because they are specific to a geographic location.
Why is Local SEO Important for Real Estate Business?
As per a study by NAR (National Association of Realtors):
97 % of homebuyers used the internet in their home buying process,

61% of those searches were location-specific.

76% of homebuyers used a mobile device in their home search

51 % of the buyers finally bought their homes based on the internet search.
The data indicates that if you want to attract more business, it is essential for you to have a solid online presence in local search results.
Here are a few SEO best practices that will give your site much-needed authority in the local market and help your real estate business website determine local search results.
Conducting A SEO Audit:
The first step in creating a local SEO strategy is to conduct a complete SEO audit of your real estate website. This will help you understand the current position of your website and where it stands compared to your competitors. You may need to improve your site elements by evaluating UI and UX, local citations, site speeds, hosting characteristics, adaptability, and mobile-friendliness. You should also be mindful of elements like video content, high-quality images, and the latest listings to display properties and effectively engage prospective clients.
Relevant Keywords Research:
The keyword research process allows you to see how frequently people search certain words or phrases in the real estate sector. We use multiple keyword research tools to identify relevant terms and phrases related to your business. The next step is to analyze the competition for these keywords and check the difficulty level of ranking for each. Once we have all this information, we choose the most suitable keywords for your real estate business website that will help you gain local search visibility. Here is an example of the common search queries or keywords in the real estate sector.
realtor (5M)

houses for sale near me (1.2M)
homes for sale in [LOCATION](volume depends on a specific location)

real estate agent (165K)

real estate agents near me (40K)

top real estate agents (15K)

how to find a real estate agent (2.4K)

best real estate agent (1.9K)

local real estate agents (1.9K)
and more…
Utilizing Google My Business Listings:
One of the most critical Google offerings for businesses is the Google My Business listing. When customers search for terms or keywords related to your business on Google, your GMB listing appears prominently on the right side of the screen, with necessary details such as your business name, address, phone number, working hours, and reviews.
Tapping into the Benefits of Google Maps:
Another important Google offering that can help with your local SEO is Google Maps. Most local searchers use Google Maps to find real estate businesses in their vicinity and check reviews and offerings. If your business is listed on Google Maps, it becomes easier for potential customers to find you, leading to more foot traffic and sales. You should claim your business name and address on Google Maps, add and monitor pictures, and earn business reviews to enhance the Map offerings.
Content Marketing:
Content marketing is a great way to work on local search optimization. Effective content marketing should include creating location-specific content such as blog posts, social media posts, guest posts, and infographics that help you target customers in a particular area/city. The content must have the right keywords and be informative and exciting to read to generate leads to your website.
Local Link Building:
Link building is an essential part of Local SEO. Link building is an important part of Local SEO, which helps build relationships and get other websites to link back to your website. Good backlinks from relevant websites can make a big impact on your search rankings. To create backlinks, you either have to create exceptionally good content that web owners would like to share or you have to build a strong network with sites of authority like the Local MLS board or the Local real estate directories.
Implementing RETS and IDX For Client Engagement:
Connecting your website to the online resources, tapping into and effectively displaying the local real estate listings on your site is our expertise. Facilitating the exchange of standardized real estate data with the help of RETS or implementing IDX or Internet Data Exchange are some of the ways in which one can engage local customers visiting your site and optimize your site for local search visibility.
The Advantages of Local SEO
Local helps you figure in local searches that are essential to establish your web presence and build brand value, trust and credibility.

A Local SEO strategy improves local rankings for your real estate website.

Local SEO efforts help you gain qualified leads to your local business website.

Local SEO can translate to more significant ROI

More Leads results in more sales
Why Choose RIS As Your Local SEO Partner?
RIS has a team of SEO experts who understand the local search ecosystem. We work with the latest SEO techniques and marketing strategies to make your website feature prominent in Google, Bing, and other search engines. We have effectively helped rank many real estate agents, and their local business websites feature high in local searches results and achieve their business goals. 
Recently we worked with a local real estate agency, Highgarden Real Estate Agency. The company had a beautiful website that was optimized for general SEO but they were not appearing in searches with local intent. We personalized a Local SEO campaign for their business and as a result, they saw a growth in the local realtor market.
If you are looking to optimize your real estate website, we invite you to call us and book a Free Consultation.