It's no secret that local SEO (search engine optimization) is essential for businesses with physical locations. It helps ensure that potential customers can easily find you in search engine results when they are looking for your products and services in the area. But to really get ahead of the competition, there are two key elements you should be focusing on: NAP consistency and user experience.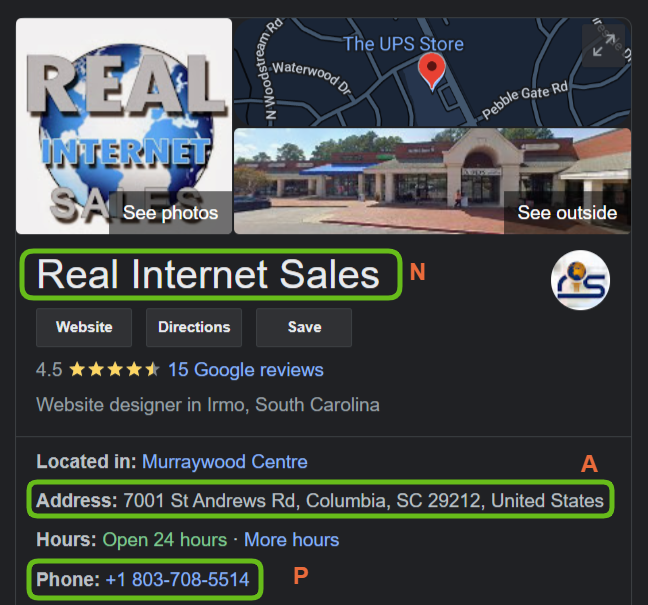 NAP stands for Name, Address, and Phone number – the three essential pieces of information a customer needs when contacting your business.
NAP consistency refers to having accurate and consistent information regarding your business Name, Address, and Phone number listed on various online directories and sites. This information is crucial to both Google's local search and Local Pack algorithms and the user journey.
Why Does NAP Consistency Matter?
A consistent NAP is vital to the user journey as it helps to reduce the risk of incorrect information being displayed on your Google Business Profile or other online directories. It also helps to reduce the risk of user friction, as potential customers won't be discouraged by incorrect contact information. In addition, it helps to build Google's trust in your business information, which can positively impact your local search rankings.
However, tracking NAP consistency across multiple locations and directories can be challenging, especially for businesses with multiple addresses and phone numbers. This is why Google requires business owners to manage their Google Business Profile from the Google Maps interface or through the Business Profile Manager for larger multi-location businesses.
The User Journey Begins Earlier Than You Think
Many people believe that the user journey begins when a customer contacts a business through phone or email or spends time on their website. However, the user journey actually starts much earlier. According to Google data, there are five touchpoints that often lead to a purchase or affirmative site action:
Used a search engine
Visited a store or other location
Visited a retailer's website or app
Visited another website or app
Used a map

At the search stage, NAP consistency becomes important as it helps to ensure that users have access to consistent information that allows them to progress in their journey. Users find businesses through various online portals, including online directories and listings. At this stage, you have your first opportunity to make an impression and be a part of the user journey.
The Importance of User Experience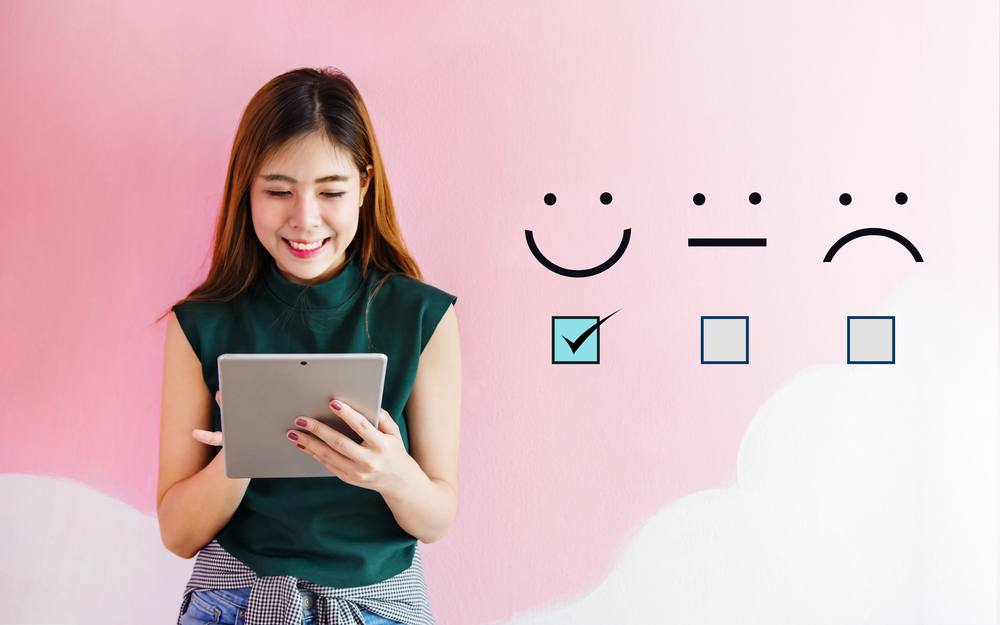 User experience is also key when it comes to local SEO. Every touchpoint a potential customer has with your business reflects on the overall experience they will have with your brand. That includes website design, customer service, and even the content you share online. The better the user experience, the more likely customers will trust your brand and convert into loyal customers.
To enhance your local SEO, you must also focus on providing a positive user experience. This means ensuring your website content is valuable and satisfies the user's intent.
How Can I Craft an Exceptional, Delightful User Experience on My Website?
– Make sure the navigation is clear and easy to find.
– Use intuitive labels for navigation items and pages that make sense for users.
– Incorporate visuals such as images, videos, and illustrations to enhance user understanding and engagement.
– Use clear headings and subheadings to provide structure to your content.
– Include relevant keywords throughout your content for better SEO optimization.
– Write articles that are engaging, interesting, and valuable to your target audience.
– Make sure the website is mobile-friendly for a better experience on mobile devices.
– Include relevant calls to action that encourage users to take action.
– Use clear and concise copy for an easy-to-understand user experience.
– Monitor website performance regularly and make adjustments as needed.
How are UX and NAP Correlated?
The user journey and NAP consistency are closely related, as they both focus on giving potential customers correct information that helps them take action. NAP consistency ensures that users can find pertinent information in a timely manner, while good user experience ensures they have a positive interaction with your business.
Moreover, having consistent information across all your online touchpoints will create a cohesive experience that is easy to navigate and understand. This in turn can help customers connect with your business and build trust.



Where Should I Incorporate My NAP (Name, Address, Phone Number) Within My Website?
Header or Footer: Placing your NAP in the header or footer of your website makes it visible on every page and easy to find.
Contact Page: NAP information should be clearly visible on your contact page, as this is where customers and potential customers go to find out how to get in touch with you.
Local Landing Pages: If you are targeting local customers, make sure to include your NAP information on each localized landing page for maximum visibility.
About Us Page: Placing your NAP on the about us page will help customers understand more about your business and how to reach you.
Home Page: Placing your NAP in the hero section of your homepage will help customers find it right away.
Location Page: Businesses that operate in multiple locations should include their respective NAP information on each location page.
Blog Posts: Adding your business's NAP at the end of blog posts can help you reach a wider local audience.



What Strategies Can You Employ to Optimize User Experience When It Comes to NAP Information?
1. Utilize Schema Markup: Use schema markup to highlight your NAP information on search engine results pages and ensure that it stands out to potential customers. This will help them find the correct information they are looking for quickly.
2. Create a custom map: Include an interactive map on your website with directions and contact information. This will make it easier for customers to find your business and access information quickly.
3. Use visuals: Incorporate visuals such as photos or videos of your store location, product images, or a virtual tour of your business. This will help potential customers get an idea of what they can expect when they visit you in person.
4. Make it easy to contact you: Include a contact form on your website, as well as email and phone numbers so potential customers can get in touch with ease.
5. Monitor feedback: Monitor customer feedback and take steps to address any issues that may arise regarding NAP accuracy or user experience of the information provided.
Software Solutions for NAP Management
If you're looking for help with managing your NAP consistency and local SEO, there are software solutions available to make it easier. These tools provide an automated way to manage your data across multiple sites and directories. They can also help you track user engagement, monitor customer feedback, and more. With these solutions, you can ensure that your NAP data is correct and up-to-date, helping to improve the user experience for potential customers. These tools can help you maximize your local SEO success and drive more customers to your business.
Best 5 Local SEO Tools for NAP Management
1. BrightLocal
2. Moz Local
3. Local Falcon
4. Whitespark
5. Yext PowerListings
To truly maximize your local SEO potential, you must focus on both NAP consistency and user experience. An accurate, consistent NAP helps to ensure that customers have the correct information when looking for your business online. Meanwhile, a positive user experience throughout every touchpoint helps build trust and loyalty in your brand. When you combine these two elements, you can create an SEO strategy that is sure to lead to success. Start by auditing your NAP consistency and user experience today and start building a local SEO strategy that will drive growth for your business.