As a restaurant, bar, or cafe owner, you are always looking for ways to bring in more guests and grow your business. This can be tricky, but there are several things you can do to help attract more people. One of the best methods to do this is by getting reviews from your loyal customers as well as first-time visitors. This will help to improve your foot traffic and get more people in the door. With so many people now using the internet to find suggestions for places to eat, it is important to make sure that you have reviews on popular sites like Yelp and OpenTable. This is a crucial part of any marketing strategy.
If you're looking for ways to get more reviews for your restaurant, bar, or cafe, the first step is to provide excellent service and create a welcoming environment. Offering great service and creating a pleasant atmosphere will encourage customers to leave positive reviews. Continue Reading to learn how to increase the chances of positive reviews in order to ensure better business growth!
How To Get Positive Reviews

The importance of positive reviews for businesses such as restaurants, bars, and cafes cannot be understated. In fact, a study conducted by Harvard Business School found that a half-star improvement on a Yelp review page can lead to a 5-9% increase in business. Conversely, a negative review can significantly impact business, decreasing it by 19%, according to The University of California, Berkeley. Therefore, it is crucial for businesses in the food and beverage industry to encourage positive reviews and manage negative ones effectively.
When you provide excellent service, have attractive decor, a clean establishment, friendly staff, and an enjoyable dining experience, you're already on the right track to getting positive reviews. The next step is to make the 'ask,' simply requesting customer feedback or leaving a comment on social media. You're more likely to get the positive reviews you're looking for by doing this.
As a business, it's important to create an environment that encourages customers to interact with your brand both online and offline. This can be done by offering incentives that turn customers into loyalists and ambassadors.
Brand ambassadors advocate for the brand, often through word-of-mouth marketing. They're your biggest fans, and you should show them some love with exclusive offers and perks.
By showing your appreciation for their loyalty, you'll not only make them feel good, but you'll also encourage others to sing your praises as well. It's a win-win situation for everyone involved!
7 Ways to Better Connect With Customers and Build Stronger Relationships
Building rapport with customers is key to motivating them to leave reviews and become brand ambassadors. By following a few easy principles, you can foster better relationships with your customers, resulting in increased loyalty and enthusiasm for your business. Creating a strong rapport with your customer base will result in happier customers who are more willing to leave positive reviews and recommend your business to others.
1. Provide Outstanding Customer Service and Experience
Creating an outstanding customer experience is all about making your guests feel valued and appreciated. By offering outstanding customer service, you can create an inviting and enjoyable atmosphere that will encourage customers to leave positive comments and reviews. Furthermore, they're more likely to engage with your social media content and become loyal, returning patrons.
To create a great customer experience, start by
Training your host, support, and service staff to be friendly, personable, and professional. This will help set the tone for a positive experience from the moment guests arrive.
Focus on making sure every detail of the experience is up to par – from the food and drinks to the overall ambiance.
For example, make sure your team is engaging with guests by making suggestions, answering questions, and recommending personal favorites. By doing so, you'll show customers that you truly care about their experience.
Finally, always prioritize cleanliness and friendliness – two of the most important aspects of any business. Keeping these standards high will ensure that customers have a positive experience from start to finish.
Remember, happy customers are the key to a successful business – so prioritize customer experience at every turn!
2. Managing Your Social Media Pages: Tips for Creating a Strong Online Presence
Your business's social media pages are important tools for engaging with customers and promoting your brand. Here are some tips for managing Facebook, yelp, google my business, and open table pages.
Be sure to regularly update your social media profiles with new content to keep people engaged in what you're saying.
Make an effort to respond to those who leave comments, enjoy your posts, and share them. This will motivate them to continue in the future.
Use these pages to promote your brand and tell people what you're all about. Ensure that your business message is consistent across all of your social media platforms.
By following these tips, you can make sure that your social media pages are working hard for your business.
3. Build Brand Loyalty for Your Restaurant Business
Loyalty programs and incentives are a great way to keep customers coming back for more. By offering rewards for repeat purchases, you can encourage customers to stick with your brand. This could take the form of a "cashback" program or exclusive membership perks. Either way, these loyalty programs can help to build customer retention.
Cashback Programs: Offer customers a percentage of their purchase back in credit to use at your store. For example, give them 5% back for every $100 spent.
Exclusive Membership Deals: Make your loyalty program members feel special by offering exclusive deals and discounts. This could include early access to sales or coupons for future purchases.
Discount Codes or Coupons: Show your appreciation for loyal customers by giving them a discount on their next purchase. This is a great opportunity to express gratitude for their continuous support.
4. Promote User-generated Content
User-generated content contests are a great way to increase your organic reach and brand exposure. Encourage your restaurant customers to post photos of them enjoying your food or using your product creatively.
Use promotions as an opportunity to engage your customers on social media. Offer discounts or giveaways that require customers to share your page with their friends.
Brand ambassadors can promote your business to their social network, driving awareness and encouraging new customers to try out your restaurant or product. Find people who are passionate about your brand and see if they're interested in becoming an ambassador.
5. Work With Similar and Complementary Brands: Cross-Promotions and Collaborations
Collaborating with other businesses, especially those with complementary products or services, can help you reach a wider customer base. By working together, you can also promote each other's brands and expand your collective reach.
6. Be Quick to Respond to Reviews and Social Media Comments
Always Be responsive to customers: This is a critical key to customer engagement online. If you are responsive, it will help build better relationships and appreciation with your customers. This also helps create loyalty among your customer base. So make sure to engage them where they are located, such as on social media sites like Facebook.
7. Get Customers to Leave Reviews After a Great Experience
After giving customers a great experience:
Ask them to leave reviews: This final step will help solidify your online presence and let others know about your business.
Use comment cards, receipts, and social media pages to make it easy for customers to give their feedback.
THINK OF THIS LIKE AN UPSELL. Quality service = more customers.
How to Manage Your Online Reviews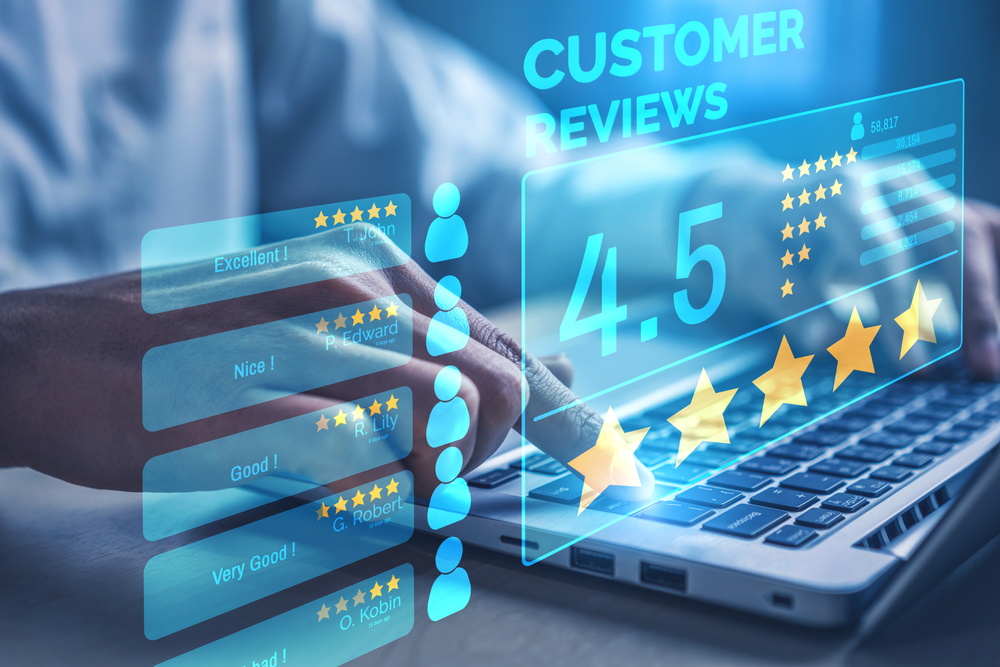 Maintaining a good online reputation for your restaurant, bar, or cafe requires constant vigilance. You need to be proactive in monitoring feedback and responding to any negative reviews or concerns. By engaging with your customers, you can help turn a negative experience into a positive one and prevent future problems. Keep an eye on your online presence and take steps to ensure that your business is seen in a positive light.
If you're looking to manage your reviews ethically and improve your ratings among online searchers, here are a few tips:
5 Ethical Ways to Manage Your Reviews
1. Claim Your Social Media and Review Pages on Yelp, Open Table, and Google Business Profile
Make sure you own all your social media and review pages so you can control the amount and type of engagement on those pages. By claiming these pages, you can ensure that your brand's message is being communicated effectively to your customers and that you are receiving the feedback you need to improve your business.
2. Show You Care: Respond to Reviews and Comments on Social Media
Engage with customers and show you care about their experience by responding to reviews and comments on social media. Let them know that you value their review and are taking steps to improve your business based on their input. User-generated content is a valuable resource; make the most of it!
3. Offer Outstanding Customer Service to Foresee Guests' Needs and Address Complaints Quickly and Efficiently
Having a dedicated customer service team or department can more effectively manage reviews, handle customer inquiries, and proactively address any potential issues. This will help ensure that your visitors have a positive experience with your business and are more likely to return in the future.
4. Get and Manage Reviews Online with Integrated Software and POS Systems
Integrated software and point of sale systems make it easy to get and manage online reviews. By using these tools, businesses can keep track of their customer feedback and ensure that they are providing the best possible experience. Additionally, businesses can use these systems to monitor their competitors' online reviews and learn from their successes and failures. This ensures the finest possible customer experience and helps businesses stay ahead of the competition.
5. FTC Law Violation: Don't Incentivize Customers for Reviews
Incentives for positive reviews can be a slippery slope. The best way to encourage positive reviews is to simply provide great customer service and then ask consumers to leave a review. This ensures that you stay within any FTC regulations and maintain good ethical standards.
How to Get Better Reviews Online by Improving the Customer Experience with POS Systems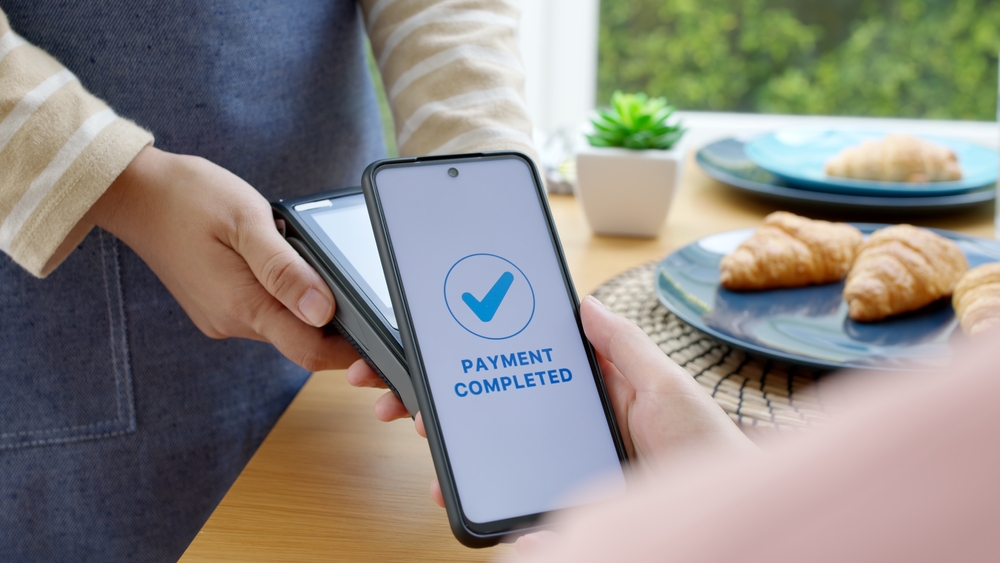 SpotOn's end-to-end POS solution can help streamline restaurant operations, improve customer experience, and increase potential revenue. A well-run POS system can eliminate delays in ordering, help schedule open table times, make for quick payment processing, and enable you to manage purchases and rewards with loyalty programs. Here's why:
Improves Customer Experience With an Efficient Payment System
Enhance your restaurant's operations, from ordering and delivery to payment processing and the customer experience, with a POS system. This will help make your restaurant more efficient and improve the quality of service you provide.
Request Customer Feedback and Comments
An integrated POS system has many benefits, one of which is that it allows you to capture customer information. You can use this information to request feedback and comments, offer incentives, and manage your loyalty program. With an integrated POS system, you can more easily keep track of your customers and their needs.
Loyalty Membership Management
Loyalty programs give businesses valuable insight into their customers' buying habits. By tracking this data with POS, businesses can offer tailored rewards to keep customers coming back.

It's also an opportunity to create additional marketing opportunities based on customer spending patterns. By understanding what your customers want and need, you can keep them loyal for the long term.
By having an organized POS, you give customers a better experience and set yourself up for more opportunities to get reviews. Each transaction is a chance to collect valuable feedback, advertise your social media pages, and ask for engagement, comments, and reviews. Leverage the positive customer experience you create to get even more reviews and improve your business.
Your online reviews are your business's reality. Don't let the perception of a bad review ruin everything! Be proactive with customer service and problem-solving, so you can maintain an excellent reputation on all online platforms.