Food Truck Fridays in Columbia, SC have become a staple event for food lovers and businesses alike. Every Friday, you can find a wide variety of food trucks parked on Main Street, serving up delicious eats to the hungry crowds.
As a food lover, it's hard not to get excited about the prospect of trying new and exciting dishes every week. From savory BBQ to fresh seafood, there's something for everyone. Some of my personal favorites include BBQ tacos, loaded mac and cheese, and gourmet grilled cheese sandwiches.
But it's not just the food that makes Food Truck Fridays so special. It's the atmosphere and community spirit that really sets it apart. There's a sense of excitement in the air as people gather to enjoy good food, good company, and good music.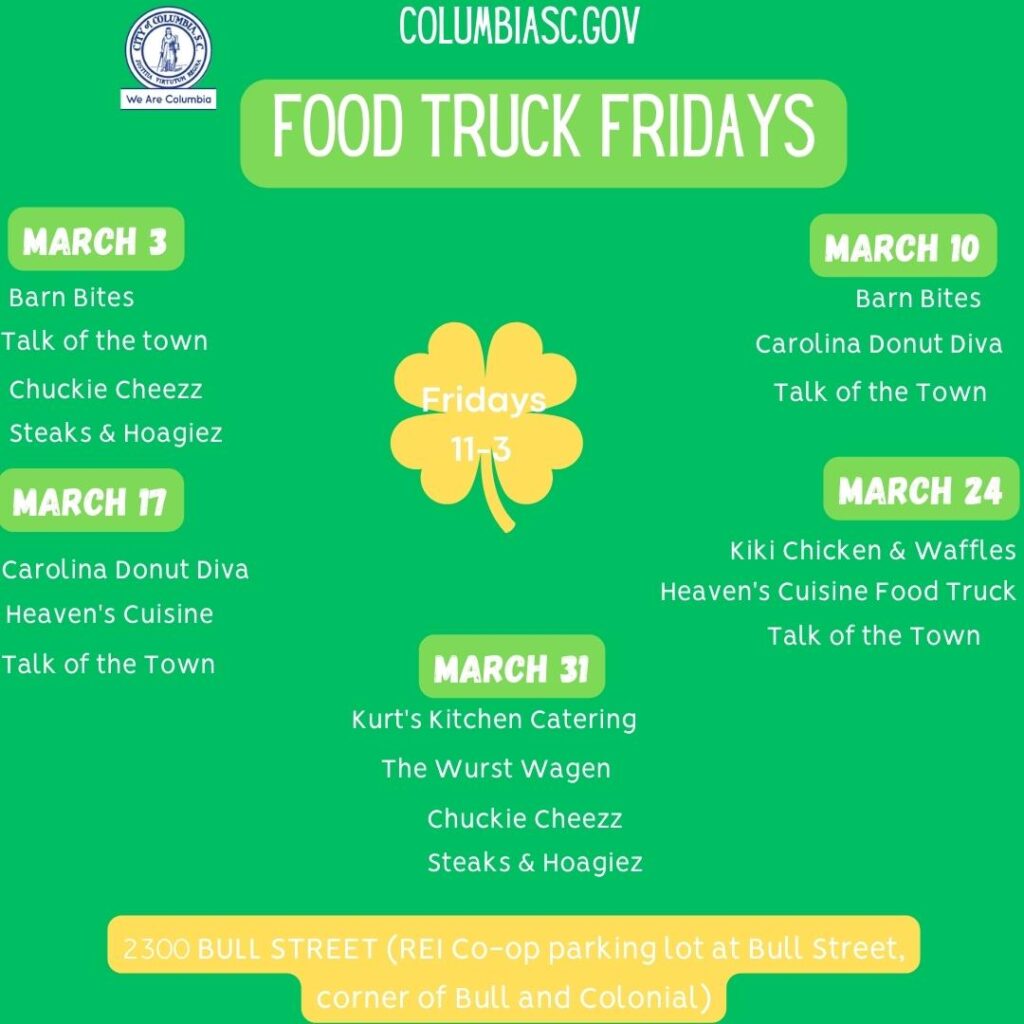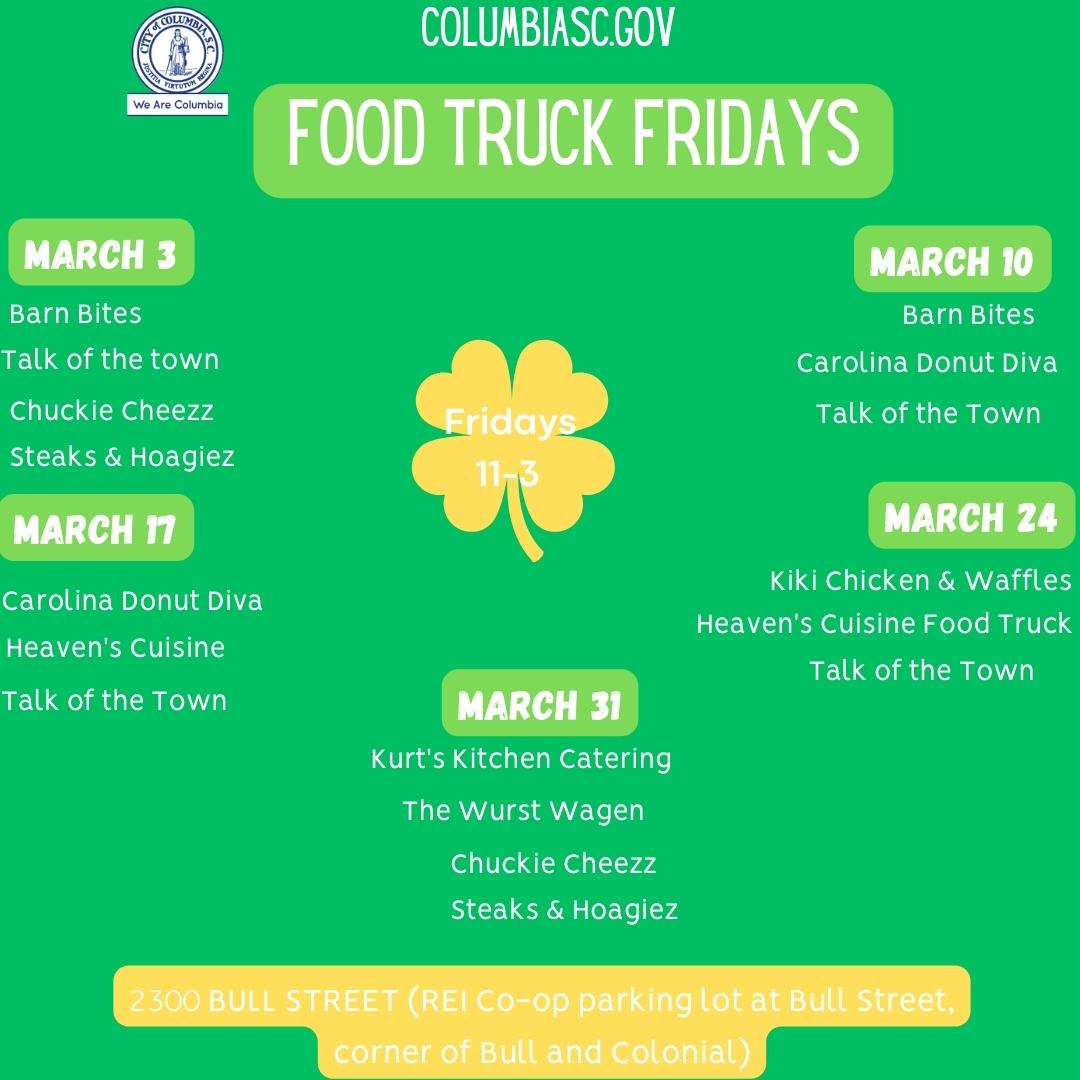 For food businesses, Food Truck Fridays offer a unique opportunity to connect with customers in a fun and casual setting. It's a chance to showcase your culinary skills and get your brand in front of a diverse and engaged audience. Plus, it's a great way to test out new menu items and see how they resonate with customers.
But how can you stand out from the crowd and make the most of this opportunity? Here are a few tips to help you leverage Food Truck Fridays and attract more customers:
Get Creative With Your Menu
With so many food trucks vying for attention, it's important to offer something unique and memorable. Think outside the box and come up with dishes that are both delicious and visually appealing.
Invest in Quality Ingredients
It's also important to invest in quality ingredients so that your dishes stand out from the rest. High-quality ingredients can make all the difference when it comes to taste, texture, and presentation. If you delight food lovers with delicious dishes, they will be sure to come back for more.
Showcase Your Food Truck on Social Media
Let people know you'll be at Food Truck Fridays by posting on your social media channels ahead of time. You can also use this platform to highlight the dishes you'll be serving and show off the fun atmosphere that awaits. Share photos of your dishes, post updates on upcoming events, and interact with customers online to establish a connection.
Offer Promotions and Incentives
Everyone loves a good deal. Consider offering discounts or special promotions to entice customers to try your food. For instance, you could offer a "buy one, get one" deal or a discount for returning customers.
Engage With Your Customers
Take the time to chat with customers and build relationships. Encourage them to follow you on social media and sign up for your email list so you can stay in touch.
Invest in eye-catching signage and branding to make your truck stand out from the crowd. A well-designed logo and graphics can make a big impact and help customers remember your brand.
Hand out creatively designed flyers, cards, or other promotional items to spread the word.
Get your taste buds ready for an unforgettable experience at Food Truck Fridays in Columbia, SC this March! At the REI Co-op parking lot located on Bull Street corner of Bull and Colonial from 11 a.m.- 3 p.m., you can look forward to delectable cuisine that will be sure to satisfy even the choosiest eaters. Mark your Calendars now!
This month's lineup promises to be just as exciting as ever, featuring some of the best food trucks in South Carolina. From your classic American fare to delicious international dishes, Food Truck Fridays will have something for everyone. So make sure you don't miss out – come on down and sample all the new eats!
And if you're a business owner looking to boost your sales and connect with customers, be sure to take advantage of this great opportunity to get your brand out there.
Learn more about Food Truck Fridays in Columbia, SC and plan your visit today!
Are you in need of assistance with your marketing strategy to make the most out of Food Truck Fridays? If so, Real Internet Sales is here for you! We specialize in helping businesses of all sizes make their mark at events like this one.
Contact us now to get started! We look forward to helping you make the most of Food Truck Fridays in Columbia, SC this March! Get ready for an unforgettable dining experience! See you there!