In this day and age, digital marketing is essential for any business that wants to thrive. Columbia, SC is no exception—businesses in the area must have a strong online presence if they want to stand out from their competitors. Digital marketing agencies in Columbia, SC, can provide invaluable assistance with everything from developing a strategy to managing social media platforms, as well as search engine optimization, web design and development, mobile website design, email marketing, graphic design, and logo design. Additionally, businesses may choose to incorporate traditional marketing strategies such as print advertising or TV spots for maximum impact.
This article aims to provide an overview of digital marketing strategies and services available in Columbia, SC, along with tips on how businesses can use them to reach their target audience.
What Is Digital Marketing?
Digital marketing encompasses a wide variety of services and strategies used to increase brand awareness and customer engagement. This can include everything from traditional forms of advertising, such as radio, television, and print ads, to modern practices like website design, logo design, search engine optimization (SEO), email marketing, social media management, and more. Each strategy has its purpose: some focus on gaining visibility, while others aim to engage existing customers. Together, these tactics create an effective marketing plan to help you reach your desired goals.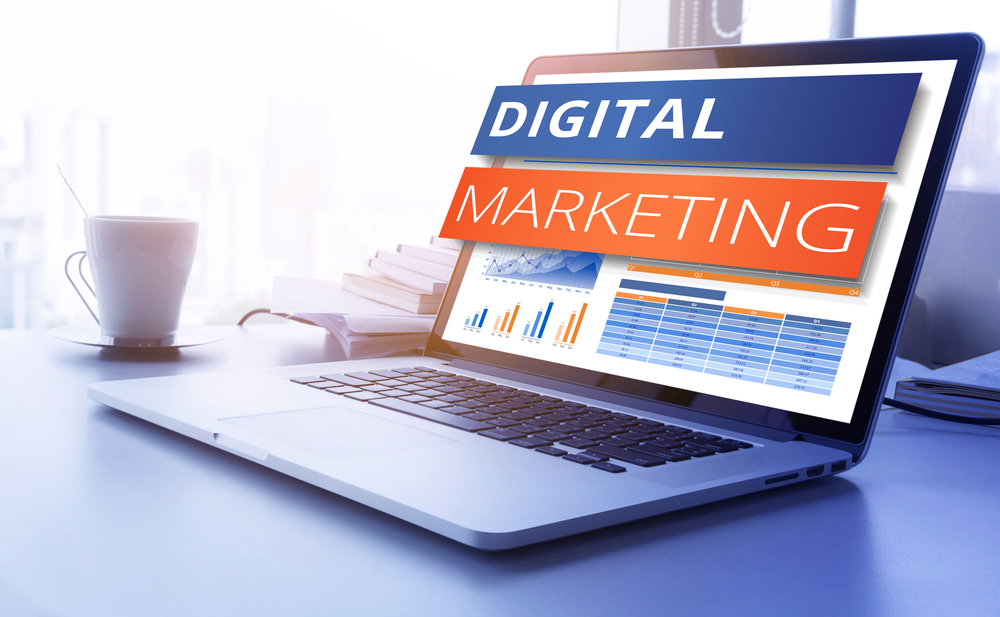 Develop a Strong Digital Marketing Strategy For Your Business
First things first, it's essential to develop a strong digital marketing strategy tailored to your business and its goal. A well-planned strategy can help you focus your efforts and resources in the right direction and ultimately help you achieve your business goals. Here are some steps to get started:
Step 1: Define Your Business Goals – What are your objectives? Do you want to increase sales, generate more leads, raise awareness, or build brand loyalty?
Step 2: Identify Your Target Audience – Who are you trying to reach? What are their interests, behaviors, and pain points?
Step 3: Conduct a Competitive Analysis – Who are your competitors, and what are they doing in the digital space?
Step 4: Choose Your Internet Marketing Channels – Which channels will be most effective for reaching your target audience? Consider options such as social media, email marketing, search engine optimization (SEO), pay-per-click (PPC) advertising, and more.
Step 5: Set KPIs – How will you measure success? Choose key performance indicators (KPIs) such as website traffic, conversion rates, engagement rates, or revenue growth.
Columbia Digital Marketing Services
Once you've developed a strong strategy with a digital marketing firm in Columbia, SC, it's time to move on to the execution phase. This begins with selecting the right digital marketing services for your needs.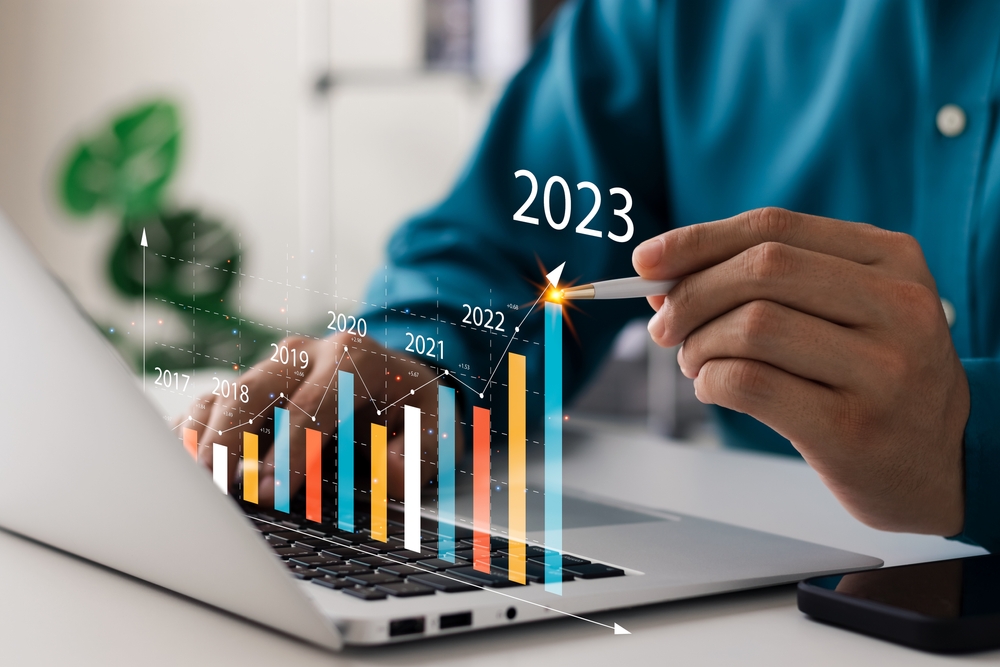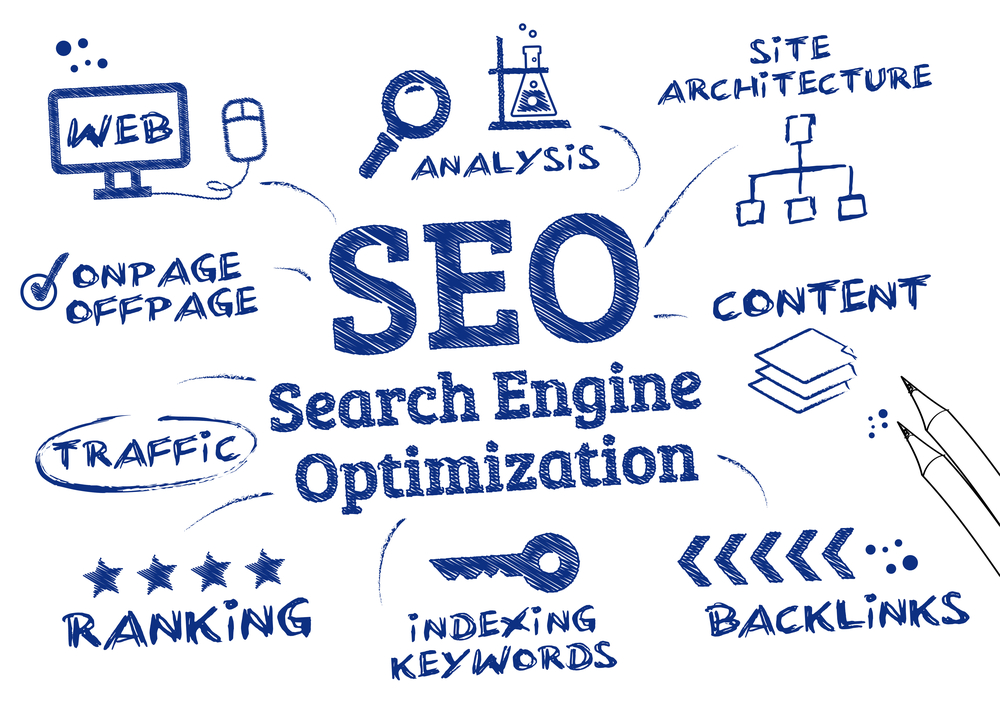 If you're looking to get your website noticed, investing in SEO is an absolute must. Search engine optimization (SEO) will optimize both your website and any associated online content so that it ranks high on search engine results pages (SERPs). This can be a huge advantage for digital marketing success, as higher rankings typically lead to increased traffic and more potential customers. To start optimizing with SEO today, here are the steps you'll need to take:
Step 1: Conduct Keyword Research – Identify the keywords and phrases your target audience is searching for.
Step 2: Optimize Your Website – Use keywords throughout your website on pages, titles, headings, and content.
Step 3: Create Quality Content – Produce high-quality content that is relevant to your target audience and includes optimized keywords.
Step 4: Technical SEO – Make sure your website is user-friendly, mobile-responsive, and optimized for speed.
Step 5: Build Quality Backlinks – Reach out to other reputable sites in your industry and offer to become an affiliate or guest blogger.
Step 6: Monitor & Adjust – Track the performance of your SEO efforts and adjust as necessary.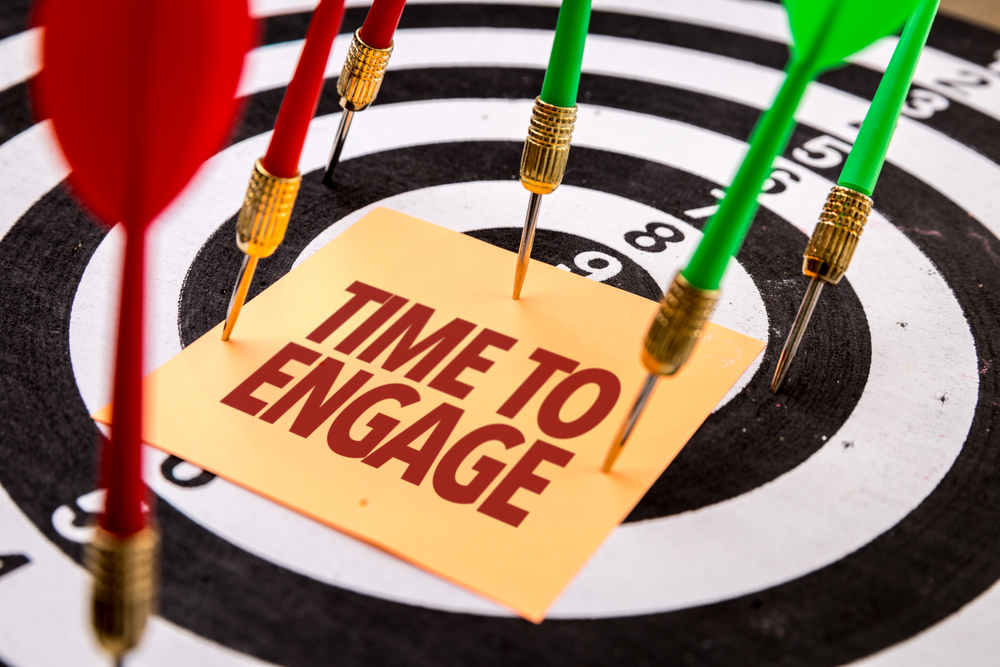 Social media has become an essential part of digital marketing. Platforms like Facebook, Instagram, Twitter, and LinkedIn provide excellent opportunities to reach a wide range of potential customers and build relationships with them. Here are some tips to get started:
 Step 1: Selecting the Perfect Platform – When starting your journey, make sure to research which social media platforms are most frequented by your desired demographic. Decide wisely and begin leveraging those networks with confidence!
Step 2: Establish a Presence – Create accounts on each platform you plan on using and fill out all necessary information, such as profile descriptions and contact details.
Step 3: Start Posting – Produce content that is creative, informative, entertaining, or engaging for your target audience.
Step 4: Engage Your Audience – Respond to comments, messages, and reviews in a timely manner and interact with followers regularly.
Step 5: Analyze Your Performance – Track the performance of your social media efforts using analytical tools such as Facebook Insights or Twitter Analytics.
Graphic Design and Logo Development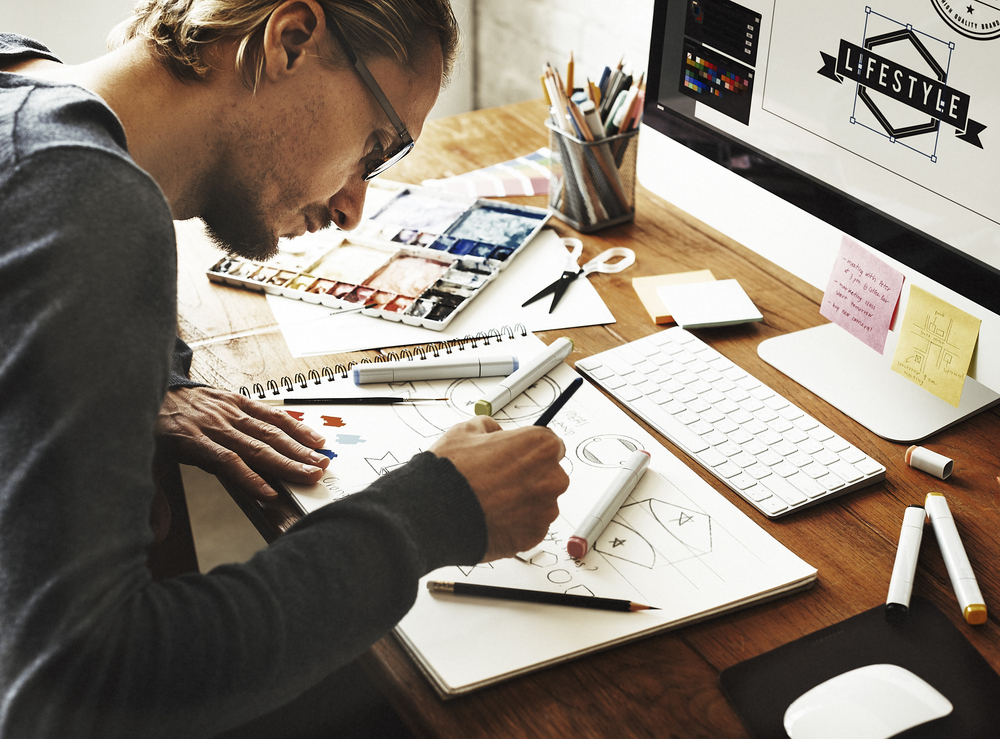 Paying attention to visuals is an important part of any digital marketing strategy. Investing in graphic design and logo development can help you convey your brand message and create a memorable experience for your customers. Here's how to get started:
Step 1: Research Your Brand – Identify the values, personality, and mission of your brand.
Step 2: Develop Key Visuals – Create logos, color palettes, fonts, icons, background photos/videos, infographics, etc.
Step 3: Design Web Pages – Ensure web pages are user-friendly and visually appealing with high-quality graphics and images.
Step 4: Optimize Images & Videos – Make sure all images/videos are optimized for different devices using the appropriate
Professional graphic design services allow businesses to create engaging visuals such as logos, banners, and icons for use on their website or in advertising campaigns. This can help businesses stand out from their competition and make a lasting impression on potential customers.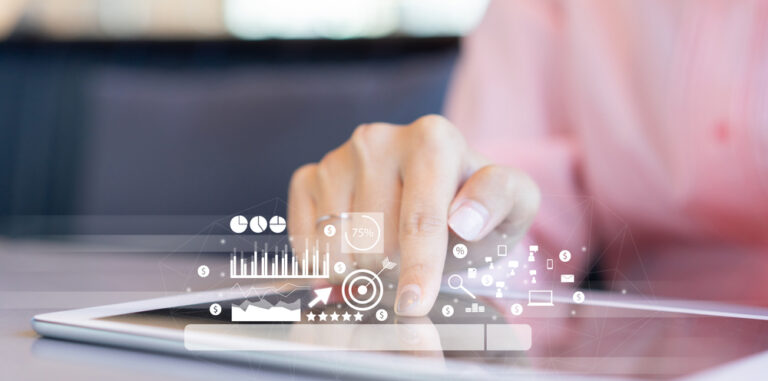 Pay-per-click (PPC) advertising is a cost-effective way to drive targeted traffic to your website. You pay for each click on an ad you place and can adjust your budget according to the results of your campaigns. Here are some tips for beginning to use PPC advertising:
Step 1: Research & Select Keywords – Identify relevant keywords, related terms, and synonyms that your target audience is searching for.
Step 2: Create Ads – Develop ads that are creative and clearly communicate the message of your brand.
Step 3: Set Your Budget – Determine how much you can afford to spend on PPC advertising each month or per campaign.
Step 4: Launch Campaigns -PC campaigns can be launched on Google, Bing, Facebook, Twitter, and other platforms.
Step 5: Monitor & Optimize – Track the performance of your campaigns and adjust as necessary to maximize ROI.
Email & Direct Mail Campaigns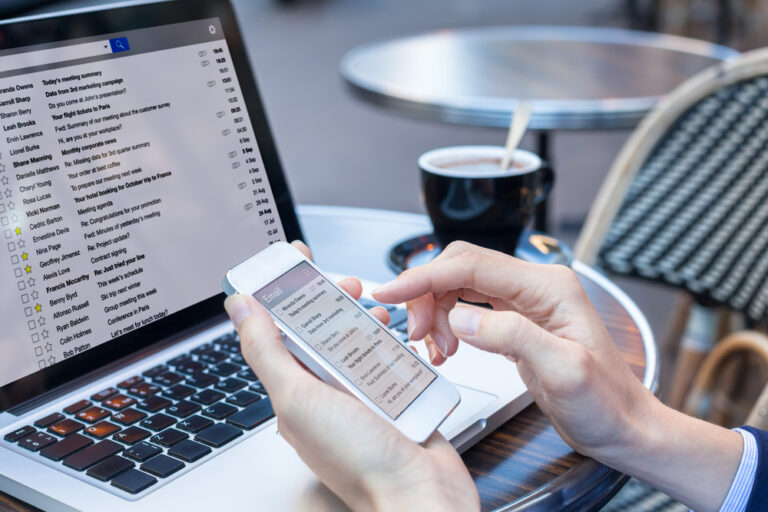 Are you looking for effective ways to connect with potential customers and generate new business? Email and direct mail campaigns can be powerful tools for keeping your brand top of mind and driving conversions. Here are tips to get started
Step 1: Develop A Contact List – Collect contact information from potential customers who have interacted with your brand.
Step 2: Test Campaigns – Conduct tests to determine the most effective content, frequency, and subject lines for each campaign.
Step 3: Create Email Campaigns – Develop email campaigns to inform subscribers about updates, offers, and other news.
Step 4: Design Engaging Emails – Create visually appealing and relevant emails that are engaging to the target audience.
Step 5: Send Direct Mail Campaigns – Send out direct mail campaigns to local businesses in Columbia, SC, or other areas of South Carolina.
Step 6: Optimize Direct Mail Campaigns – Include attractive visuals, compelling copy, and optimized keywords in the direct mail campaigns.
Step 7: Monitor and Adjust Campaigns – Monitor the performance of both email and direct mail campaigns and make necessary adjustments to improve results.
Website Design & Development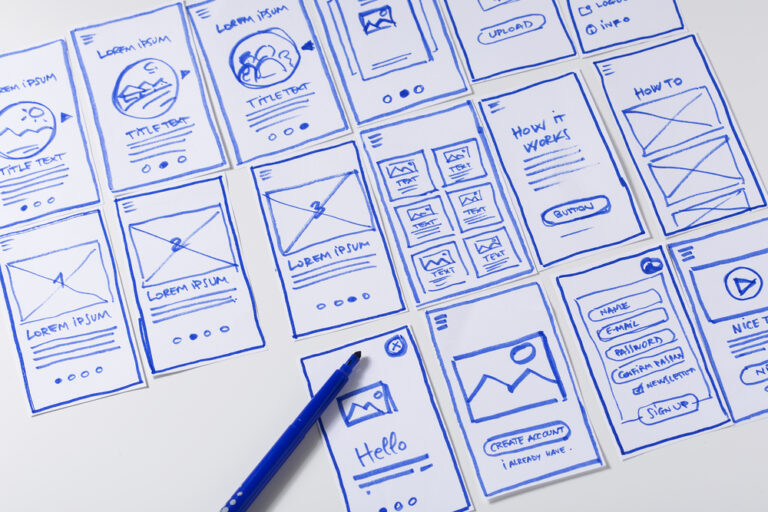 Achieving a successful online presence is pivotal for every enterprise. Here are some helpful tips to get you started:
Step 1: Plan Website Design and Layout – Develop a plan for the website design and layout to ensure a cohesive and professional appearance.
Step 2: Ensure User-Friendliness and Security – Ensure that all web pages are user-friendly, secure, and optimized for search engines to improve user experience and website performance.
Step 3: Choose An Appropriate Domain Name – Select an appropriate domain name that is easy to remember, relates to your business, and aligns with your brand identity.
Step 4: Write Engaging Content – Create engaging content that conveys your message in a clear and concise manner to capture and retain the attention of your audience.
Step 5: Create Necessary Features – Create contact forms, shopping carts, live chat services, or other features as needed to improve user experience and facilitate conversions.
Step 6: Optimize for Mobile – Create a website that has been tailored specifically for the smaller screens of mobiles and tablets, maximizing user experience on these devices.
Step 7: Include Visuals – Include visuals such as photos, videos, infographics, and illustrations to enhance the aesthetic appeal and user engagement of the website.
Step 8: Testing – Test and debug the website before launch to ensure proper functionality and identify and resolve any issues or errors.
Content Creation/Marketing Strategies & Tactics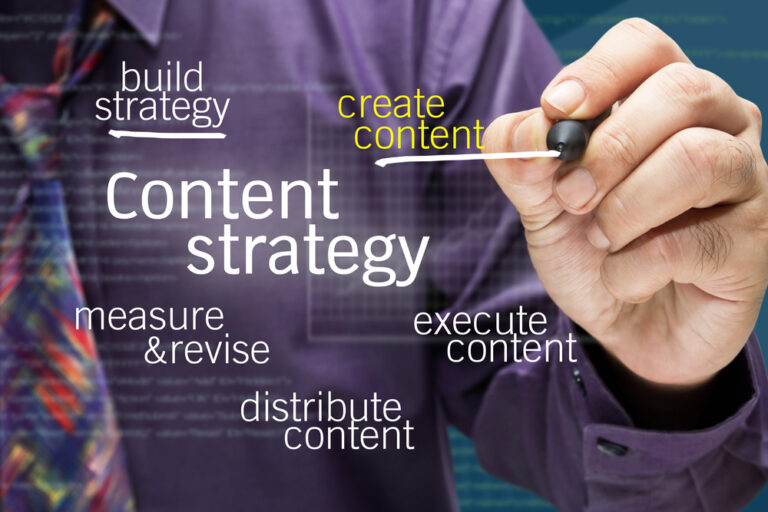 Craft and organize high-quality content across various platforms to develop a more powerful online presence for your business.
Step 1: Identify Effective Social Media Tactics – Determine the most effective social media tactics that align with your brand's objectives to ensure maximum impact and engagement.
Step 2: Develop an Editorial Calendar – Create an editorial calendar outlining the topics and types of content to be produced, ensuring consistency and quality across all platforms.
Step 3: Create Tailored Content – Produce high-quality content, including blogs, videos, infographics, and images, that are tailored to the specific needs and interests of your target audience.
Step 4: Build Relationships with Influencers – Leverage engaging and relevant content to build relationships with influencers in your industry and increase your brand's reach and credibility.
Step 5: Monitor and Respond to Brand Conversations – Monitor conversations around your brand and respond as necessary to build relationships with your audience and address any concerns or feedback.
Step 6: Optimize Content for SEO – Use appropriate keywords, meta tags, and other techniques to optimize your content for search engines, improving visibility and driving traffic to your website.
Step 7: Analyze and Adjust Strategy – Analyze the performance of your content and adjust your strategy as necessary to ensure continued success and growth.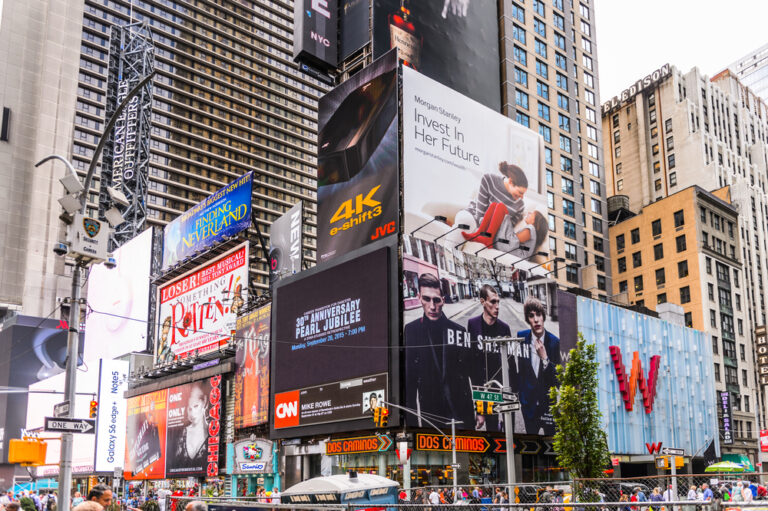 Traditional advertising is still a valuable tool in reaching potential customers. While digital marketing has become increasingly popular, traditional advertising methods like TV, radio, print, billboards, and direct mail can still be highly effective in promoting your brand.
Step 1: Define Your Target Audience – Identify who your target audience is and what channels they use to consume media.
Step 2: Create A Budget – Determine how much you want to spend on traditional advertising and allocate your budget accordingly.
Step 3: Choose The Right Medium – Select the right medium to reach your target audience. This could be TV, radio, print, billboards, or direct mail.
Step 4: Develop A Compelling Message – Create a message that resonates with your target audience and stands out from competitors.
Step 5: Track Your Results – Track the performance of your campaigns to determine their effectiveness and adjust as necessary.
Step 6: Integrate With Digital Advertising – Integrate traditional advertising with digital advertising to create a cohesive marketing campaign.
Digital Advertising Campaigns & Ad Spend Services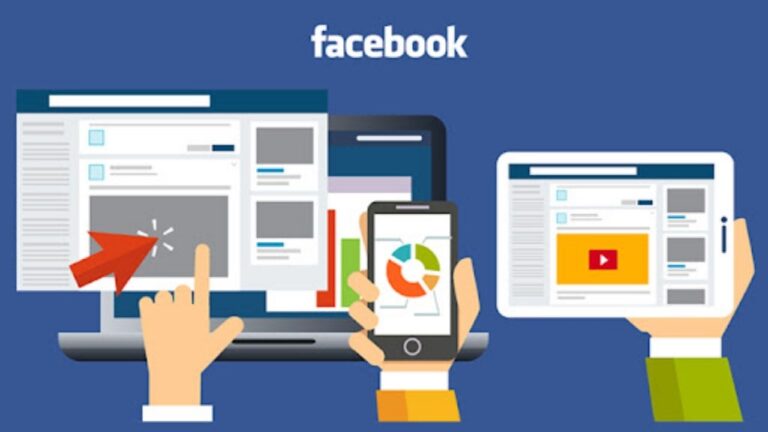 Develop a digital advertising strategy that aligns with your overall marketing objectives.
Step 1: Develop a Digital Advertising Strategy – Determine your overall marketing objectives and develop a digital advertising strategy that aligns with them.
Step 2: Research and Select Platforms – Research and select appropriate platforms for targeting your audiences, based on factors such as demographics, interests, and behaviors.
Step 3: Create Engaging Visuals and Compelling Copy – Develop visually appealing and compelling ad creatives that will maximize performance and engagement.
Step 4: Analyze Performance with Analytics Tools – Use analytics tools such as Google Ads and Facebook Ads Manager to track the performance of your campaigns, including metrics such as clicks, conversions, and ROI.
Step 5: Optimize Ad Spend – Focus on ROI-driven strategies to optimize your ad spend and ensure that you are getting the most value for your investment.
Step 6: Monitor and Adjust Campaigns – Continuously monitor the performance of your campaigns and adjust as necessary to improve results and meet your marketing objectives.
Step 7: Implement A/B Testing – Test different variations of your ads and landing pages to determine what works best, and use those insights to optimize your campaigns.
Step 8: Targeted Landing Pages – Create targeted landing pages that match the messaging and visuals of your ads, ensuring a consistent and cohesive experience for users.
Step 9: Remarketing – Utilize remarketing techniques to target users who have already interacted with your brand, increasing the likelihood of conversions and engagement.
Step 10: Continuous Optimization – Continuously optimize your campaigns based on the insights gained from analytics tools and user feedback to achieve long-term success.
Choosing the Right Digital Marketing Services for Your Business in Columbia SC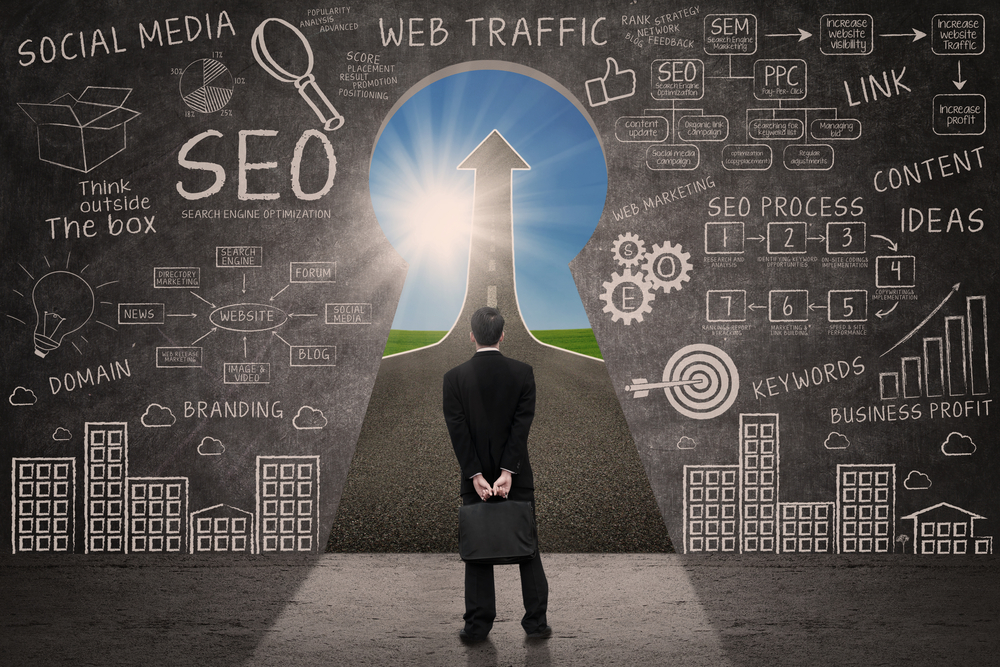 It is important to choose the right marketing services for your business that meets your needs and budget. Here are some tips to help you make an informed decision:
• Identify & Assess The Current State Of Your Digital Presence: Analyze the performance of current campaigns, evaluate website traffic, review social media engagement & interaction with customers
• Understand Your Goals: Establish a goal-oriented approach based on your short-term and long-term objectives.
• Develop A Strategy: Develop a comprehensive strategy that outlines how these goals can be achieved.
• Research Agencies & Services: Research various agencies and services offered based on their specialties, expertise, and track record
• Choose Quality Over Price: Choose a digital marketing agency that focuses on quality and value instead of pricing.
• Set Expectations & Monitor Performance: Set clear expectations and measure performance to ensure the agencies are delivering results.
Advantages of Working With a Professional Digital Marketing Agency in Columbia SC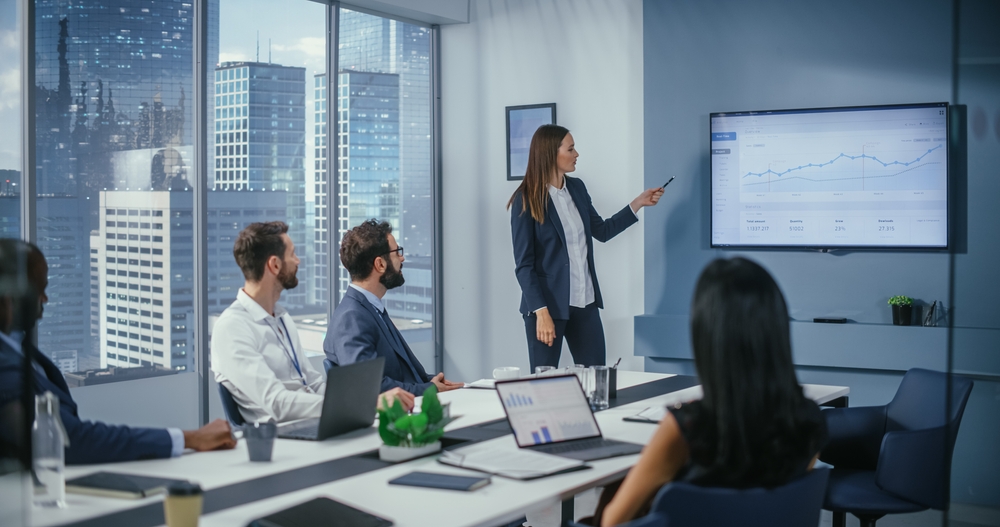 • Expertise & Experience: Professional digital marketing agencies have the expertise and experience to help businesses create, manage, and execute successful campaigns.
• Cost Effective: Working with a digital marketing agency can be more cost-effective than hiring an internal team to manage your digital presence.
• Time-Saving: Digital marketing agencies are equipped with the necessary tools, resources, and strategies to get results quickly.
• Access To Resources & Tools Not Available Internally: Professional digital marketing agencies often have access to advanced analytics tools and other services that may not be available internally.
• Increased Efficiency: Having a professional team handling your online presence can result in increased efficiency, leading to higher conversion rates.
• Stay Ahead of Trends: Professional digital marketing agencies constantly stay up-to-date with the latest trends in technology and online marketing to ensure that the strategies used are effective.
• Project Management & Strategy Advice: Digital marketing agencies can provide project management and strategic advice on how to maximize results from digital campaigns.
• Targeting & Segmentation: Professional digital marketing agencies have the knowledge and resources to target specific audiences or segments with tailored messaging.
• Measurable Results: Working with a professional digital marketing agency will allow you to measure and analyze results, giving you insight into what works and what doesn't. This can help you optimize your campaigns for better results.
• Customized Solutions: Regardless of the size of your business, marketing companies have you covered with custom services tailored to fit any need, from small businesses all the way up to large corporations.
A reliable and experienced digital marketing partner is essential for businesses looking to grow their presence in Columbia, SC. If done correctly, partnering with a digital marketing agency can have great benefits for your business.
How Real Internet Sales Offers Custom Digital Solutions for Businesses in Columbia, SC
Looking to boost your business in Columbia, SC? Real Internet Sales is here to help! As the leading digital marketing agency in Columbia, we offer custom digital solutions that can help you take your business to the next level.
At Real Internet Sales, we understand the importance of telling your unique story. What sets your business apart from the rest? What makes your product or service special? Our experienced team of marketers can help you answer these questions and craft a compelling brand story that resonates with your target audience.
But telling a great story is only the first step. To truly succeed in today's digital landscape, you need to get your message out there. That's where our full-service digital marketing solutions come in. From SEO and social media marketing to web development and digital advertising, we have the skills and expertise to help you reach your target audience and grow your business.
And the best part? We guarantee to increase your website's organic traffic by 30% in just three months. That's right, we're so confident in our abilities that we offer this bold guarantee to all of our clients.
Don't just take our word for it, though. Check out our portfolio to see some of the awesome work we've done for clients like you. Southern Strutt Dance Studio, FirstTeam, Eskola Roofing, Pirate Cove Realty, Becker Electric, Pi squared Pizza, and many others in South Carolina and beyond have successfully achieved their digital marketing goals with our services.
Ready to get started? Contact us today to learn more about our custom digital solutions for businesses in Columbia, SC.
Digital marketing is the perfect tool for companies of any size in Columbia, SC, to get ahead and stay competitive. From SEO and PPC campaigns to traditional advertising strategies, there is a wide range of services available that can help you reach your target audience and build relationships with potential customers. With so many digital tools at your disposal, it's important to invest in the right resources and partner with an experienced agency to take full advantage of these opportunities.