We know how important it is to fill tables when running an eating establishment. If you are selling franchises, we can also assist with brainstorming ideas to get the sales rolling in. We can offer websites that are fully integrated with your POS system, turning it into a sales generating machine and not just an advertising space online! Let us help you make online ordering seamless and simple for your customers. Below is a case study of one such business:
Pi-Squared Pizza is a cutting-edge Detroit-style pizza restaurant that has branches in North and South Carolina. They focus on delivering high-quality food and superior service to discriminating customers. No standard pizza franchise experience for these customers!
What were the challenges?
The main problems that were identified by Pi-Squared management included:
The business was mostly inactive online. Even though this was a brand with a great reputation, they were not attracting customers on their digital platforms and engagement was low.
The website was not 100% functional and the online ordering systems just did not work. This meant no online sales coming in for the business.
Commissions that were paid out to 3rd party ordering platforms such as Grubhub (25%) were too significant vs. internal delivery, making them more of a liability than an advantage for Pi-Squared.
The Marketing Project
In December 2015 – with Real Internet Sales the project began focusing on a complete digital transformation. The transformation was centered around digital engagement and aimed to drive sales and growth online.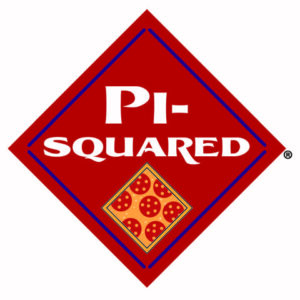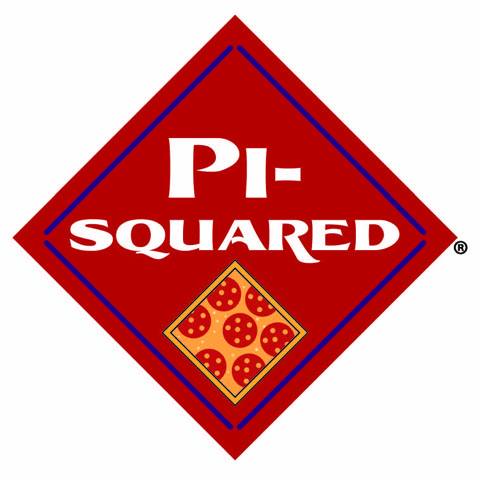 What was the plan?
The team with experience in restaurant digital sales provided the strategy, proposed web design, and potential restaurant marketing services for Pi-Squared Pizza. Once this was approved, the project could get into full swing.
Strategy
The team started off with a detailed SWOT analysis. This helps to identify weaknesses and strengths in the business. It also helps with discovering opportunities and potential threats to business growth in the location that the branch is currently in. Using what was uncovered by the analysis, the team could put together the strategy for the marketing program.
Marketing Program
This program consists of 5-steps which have been used on many occasions to drive a successful transformation for small-chain as well as independent restaurants. The program improves sales growth and has a well-formulated strategy that does have room for individual changes based on the needs of the business. Marketing tactics are run along a clear path but are implemented in a customized way to ensure maximum positive results for the business.
Web Design
Next was the restaurant website re-design project. The goal of the redesign was to provide a smooth user experience for customers who wanted to order food online. A metric was put in place to answer the question: What would the customer prefer when it came to ordering on busy evenings? Would they prefer online or telephonic or in-person ordering? Actual feedback was gained from customers over a period of time to measure the success of the changes.
Within a month, the redesigned website was launched which included an online ordering system. This included a complete online POS integration for all locations. Online POS integration ensured a good operational flow from online orders on the website or app directly to the kitchen. Less hassle for the customer and more sales for the restaurant!
The next step was SEO optimization of the website. Following that, a local presence was established on local directories. The aim of this was to start channeling online traffic to the actual business as opposed to 3rd party sellers. A website/mobile app was then created and launched. The app included mobile ordering, integrated rewards programs, and social media interaction. This allowed customers to order on any device.
Marketing
After the foundation was created for the marketing and the POS system was fully workable, a marketing calendar was created with a 52-week plan. This allowed for weekly campaigns which could also offer specials during holidays and even slow periods. A campaign that allowed for continuous engagement would work towards channeling the target customers to the business effectively. Staying active online is very important for channeling sales to a website.
Multi-channel conversion and nurturing campaigns were launched on the website, over email, and on social media. Customized promotions were designed for each location. This was dependent on the clientele and the business needs for the branch.
The next step in the strategy was to eliminate 3rd party channel ordering from places such as Eat24, Doordash, GrubHub, Slice, and so forth as far as possible and redirect potential customers to Pi-Squared Pizza's mobile app or website for online ordering.
This customer redirection was achieved by making it simple to order straight from the Pi-Squared Pizza website and via the mobile app and providing discounts and coupons as an incentive to order directly. This increased cost savings by significantly reducing the commissions paid to other online companies, in addition to brand visibility and customer loyalty improving. Once customers enjoyed the convenience of online ordering, they were more likely to do so in the future.
The results could be seen by doing a simple Google search. The Pi-Squared Pizza website reached the first page of the search results. Third-party ordering links mentioning the brand have been almost eliminated from top rankings, thus effectively reducing the loss of revenue through these channels and increasing traffic to the website.
To grow the customer email database organically was a strategic decision made at the start of the program to ensure the business could remarket to their customers in a cost-effective way. Integrating multiple channels for email acquisition ensured a more than 200% growth rate of subscribers.
The final step in the process was optimizing all the social media pages for the Pi-Squared locations and aligning them with the branding strategy. Using the marketing calendar that had been created, campaigns could subsequently be launched in an orderly way via email, social media, and on the website.
Benefits Realized
After 3 months the results were measured and showed definite improvement.
Reduced phone orders especially during the busiest periods (Fridays and Saturdays). More online orders. Online ordering is simpler, faster, and more accurate when compared to phone and in-person orders, in addition to there being minimal wait times on collection/delivery.
Fewer errors when ordering online as customers could approve their orders before sending, compared to phone orders.
Reduced complaints and streamlined order taking resulting in better, faster order fulfillment.
Rapid growth of 100% organic email lists, no need to purchase lists.
Increase in engagement on social media platforms.
Minimal order commissions have to be paid to 3rd party online ordering companies.
Improving operational efficiency through real-time customer feedback
Active reputation management is now done by monitoring and engaging with customer feedback immediately vs. responding to negative Facebook comments and Yelp reviews.
Combining digital strategy plus web design and effective marketing, Pi-Squared Pizza is now positioned to continue on an upward trajectory. Business goals are now supported by the marketing function. As a partner in the growth of the business, we believe in supporting the needs of the company in web design and marketing on a continued basis. We are there for every step in the evolution of a successful brand with advice and strategies that work.