Choosing the best web design company in Greenville can be challenging for any business. With so many options, it's essential to consider all of the factors when deciding. Doing research is vital when selecting a web design firm. The essential parts of this research include understanding their services, reading reviews and testimonials, comparing their portfolio with actual websites they have designed, and reviewing quotes or bidding documents. It's also helpful if you find an experienced and certified team who are true professionals to work with.
To make your task more accessible, we have compiled a list of the ten best web design companies in Greenville that offers a range of services from basic website design to sophisticated web application development. Each one of these companies offers professional and reliable services with a customer-focused approach.
Best Web Design Firms in Greenville SC



With years of experience in web design and digital marketing, this Greenville-based firm is one of the top web design agencies in the region. Real Internet Sales offers an umbrella of services, specializing in custom web design and development, SEO services, eCommerce solutions, mobile app development, local search marketing, and graphic design solutions. Working for an assortment of industries, offering enterprise-level solutions, and being able to handle web hosting makes Real Internet Sales a full-service web design company you can trust to get your website designed professionally.
Website: https://www.realinternetsales.com/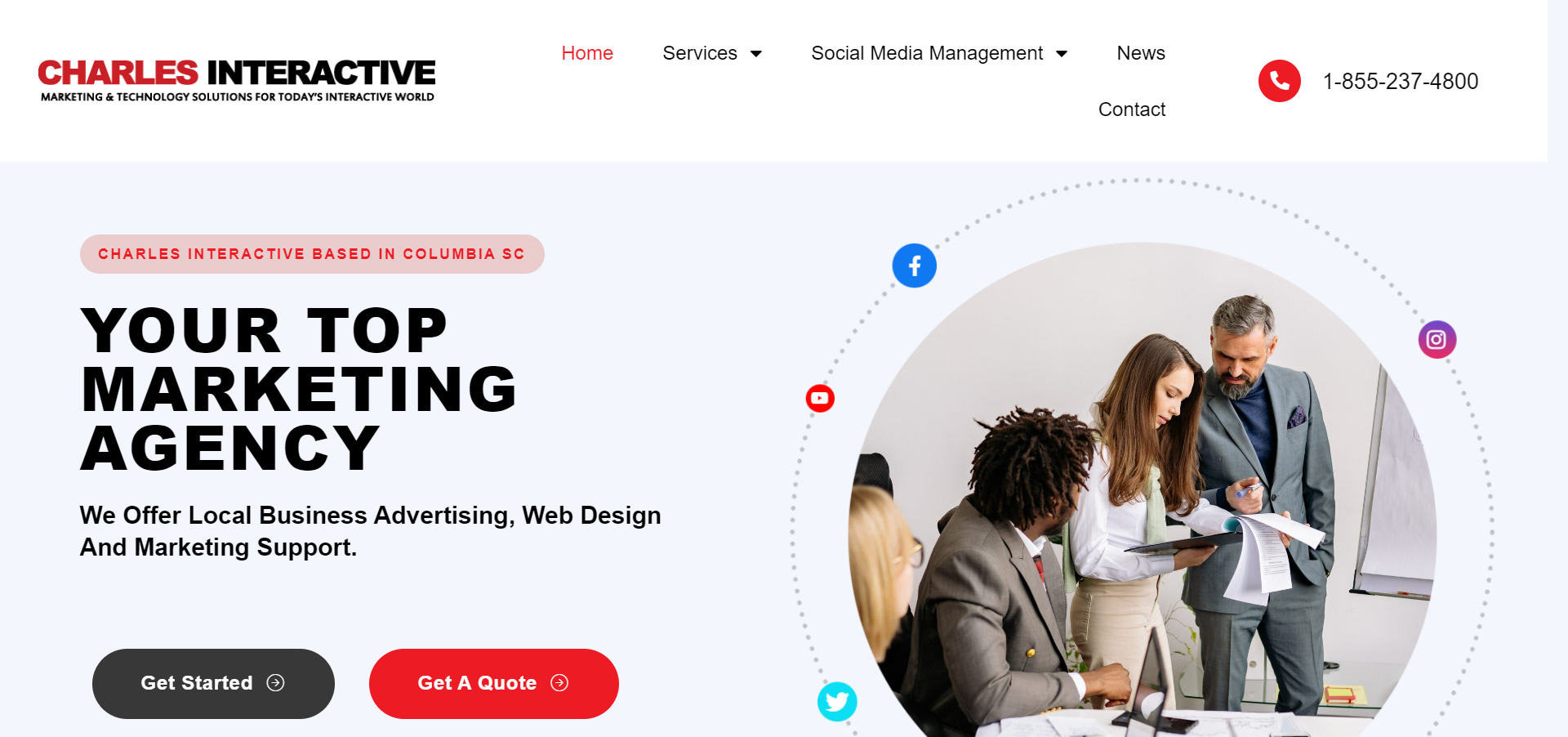 This top web design providers offer industry-based solutions like no other. The team at Charles Interactive has years of experience delivering everything from real estate to restaurant websites, from e-commerce to WordPress websites. They take a collaborative and customer-focused approach to create innovative and user-friendly designs, SEO optimized and accessible on multiple devices. You can also get custom software, social media marketing, and Google ads services from this top web design firm.
Website: https://www.charlesinteractive.com/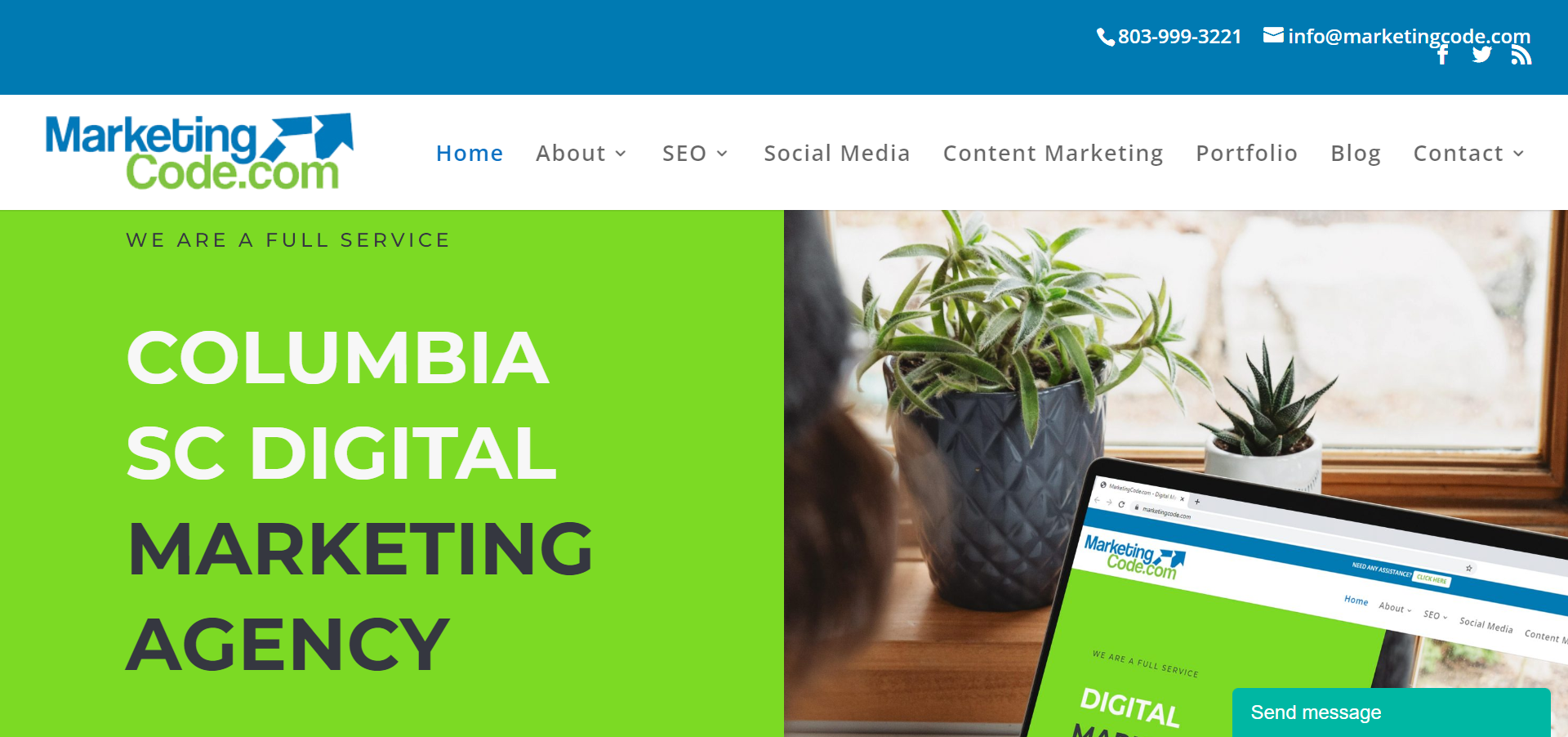 From designing niche websites to content marketing and reputation management, this digital marketing agency in Greenville can quickly help you reach your target audience. Experts in modern web design, Marketing Code also offers digital marketing campaigns, SEO solutions, and custom web development. The team at Marketing Code uses the latest technologies to create stunning websites with remarkable features that are responsive on all devices, from desktops to mobile phones and tablets.
Website: https://www.marketingcode.com/



Look Suited is the perfect website design company to provide comprehensive, all-inclusive web services for your business. They offer everything you need in one convenient place. If you are a small business looking for custom-built websites, this firm provides effective and affordable web design services to make your website stand out from the competition. They specialize in WordPress site building, SEO optimization, eCommerce solutions, logo development, and more.
Website: https://www.looksuited.com/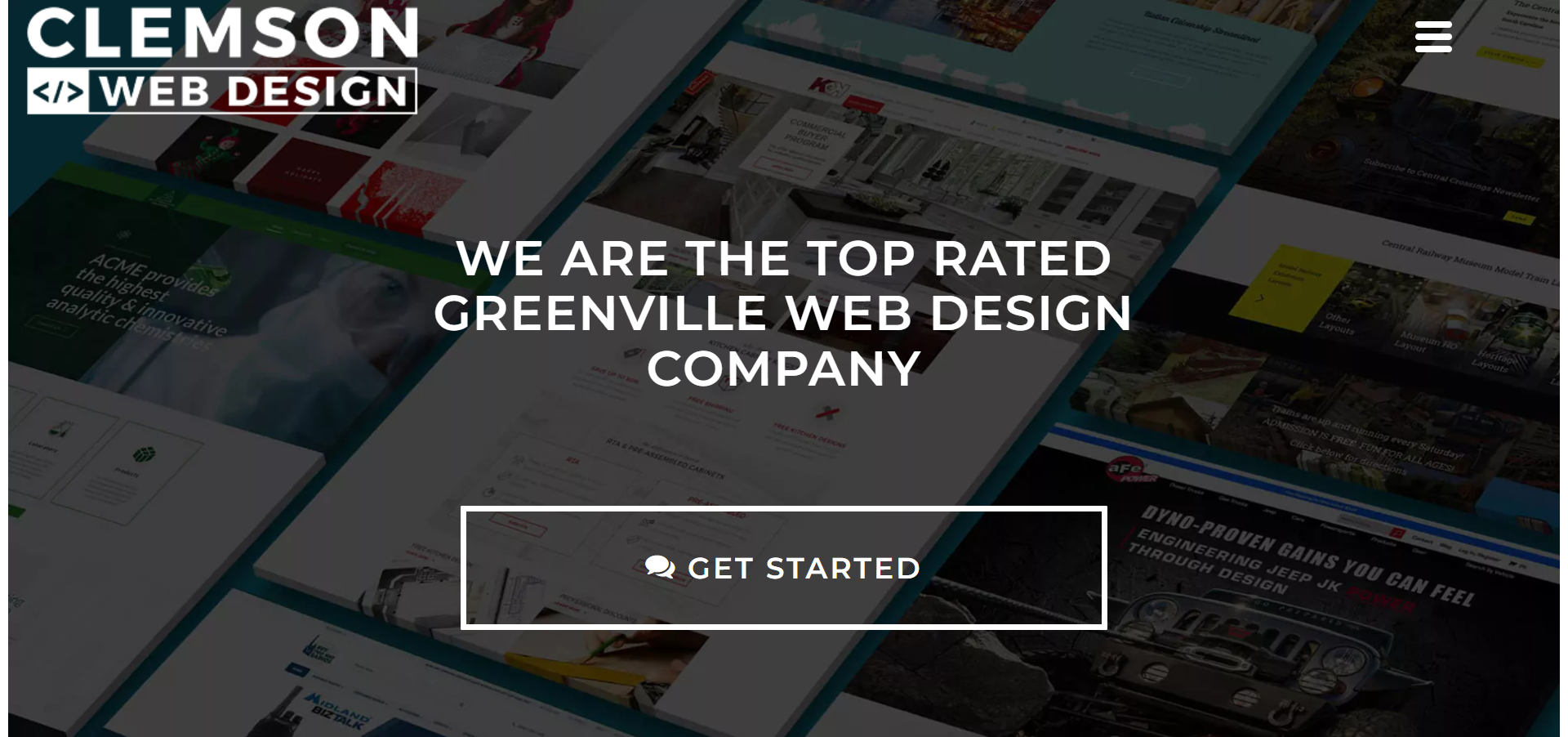 With over ten years of experience in web design and development, Clemson Web Design is one of the top web design agencies in Greenville, South Carolina. The highly skilled designers and an in-house development team. They provide custom website design services, SEO optimization, and eCommerce platform development. Their portfolio is impressive, and you will be confident in their capabilities to create a professional website for your business.
Website: https://www.clemsonwebdesign.com/greenville-sc-website-design-development/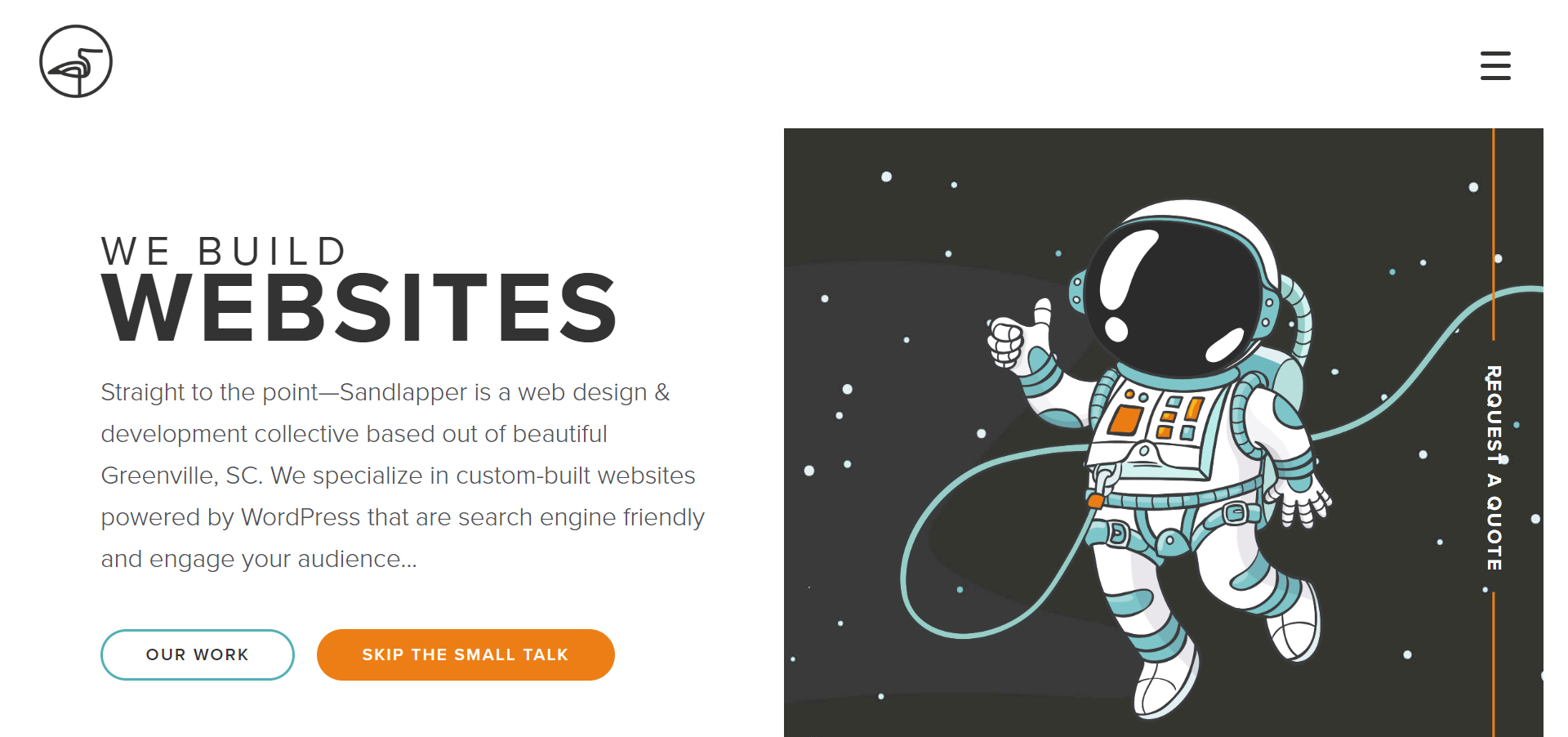 This top web design company in Greenville, SC, offers custom-built websites powered by WordPress. They focus on creating modern and sophisticated websites with intuitive user interfaces. Their professional team has web design, SEO optimization, content creation, and digital marketing expertise. They strive to create the perfect website for each client that meets their goals while being visually appealing and engaging.
Website: https://www.sandlappercreative.com/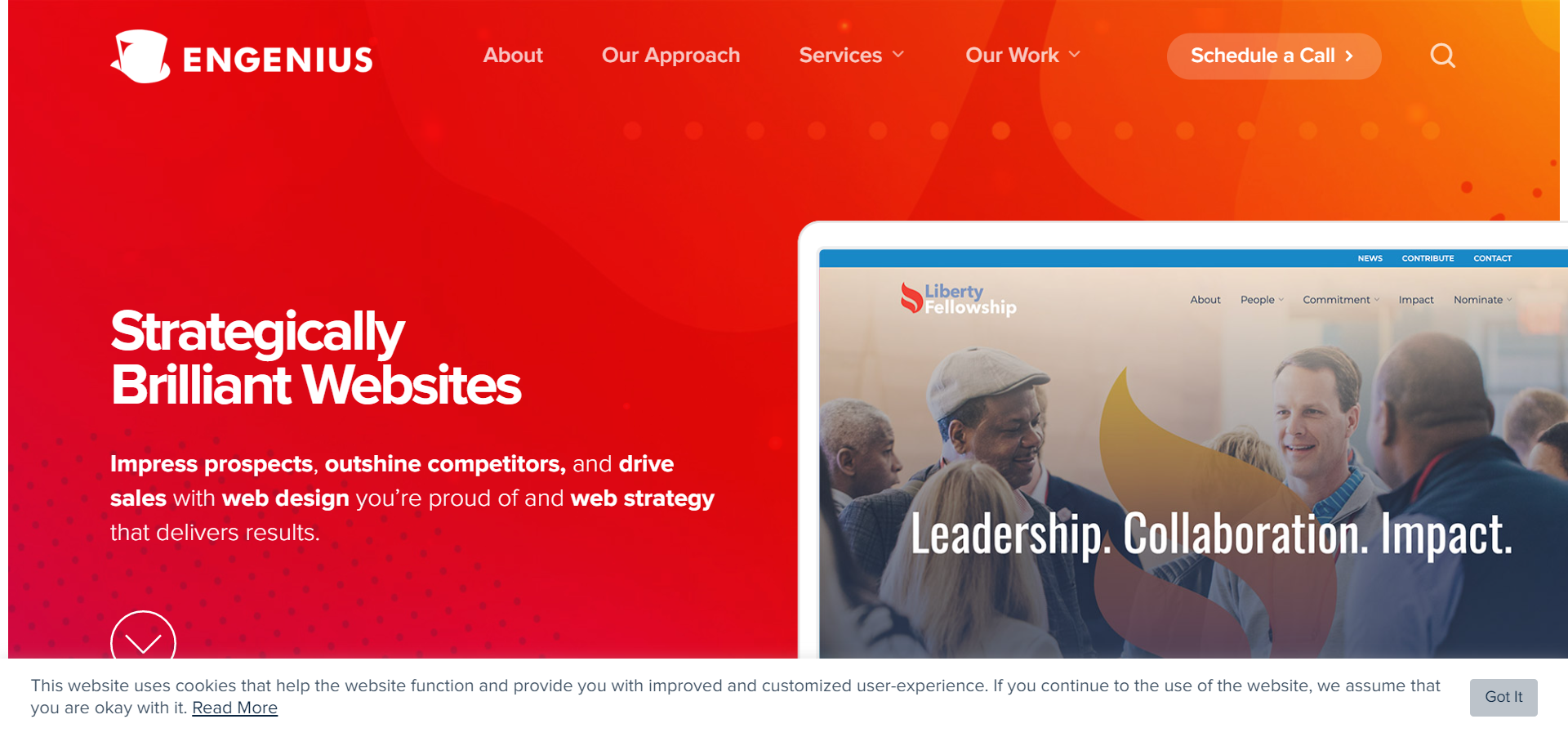 Engenius is a full-service web design and development agency based in Greenville, creating strategically brilliant websites for companies of all sizes. Engenius's award-winning team can help you beat the competition with a well-designed website backed by search engine optimization and digital marketing services. With their expertise, they can create stunning websites to help you reach your target audience and increase conversion rates.
Website: https://www.engeniusweb.com/greenville-sc-website-design/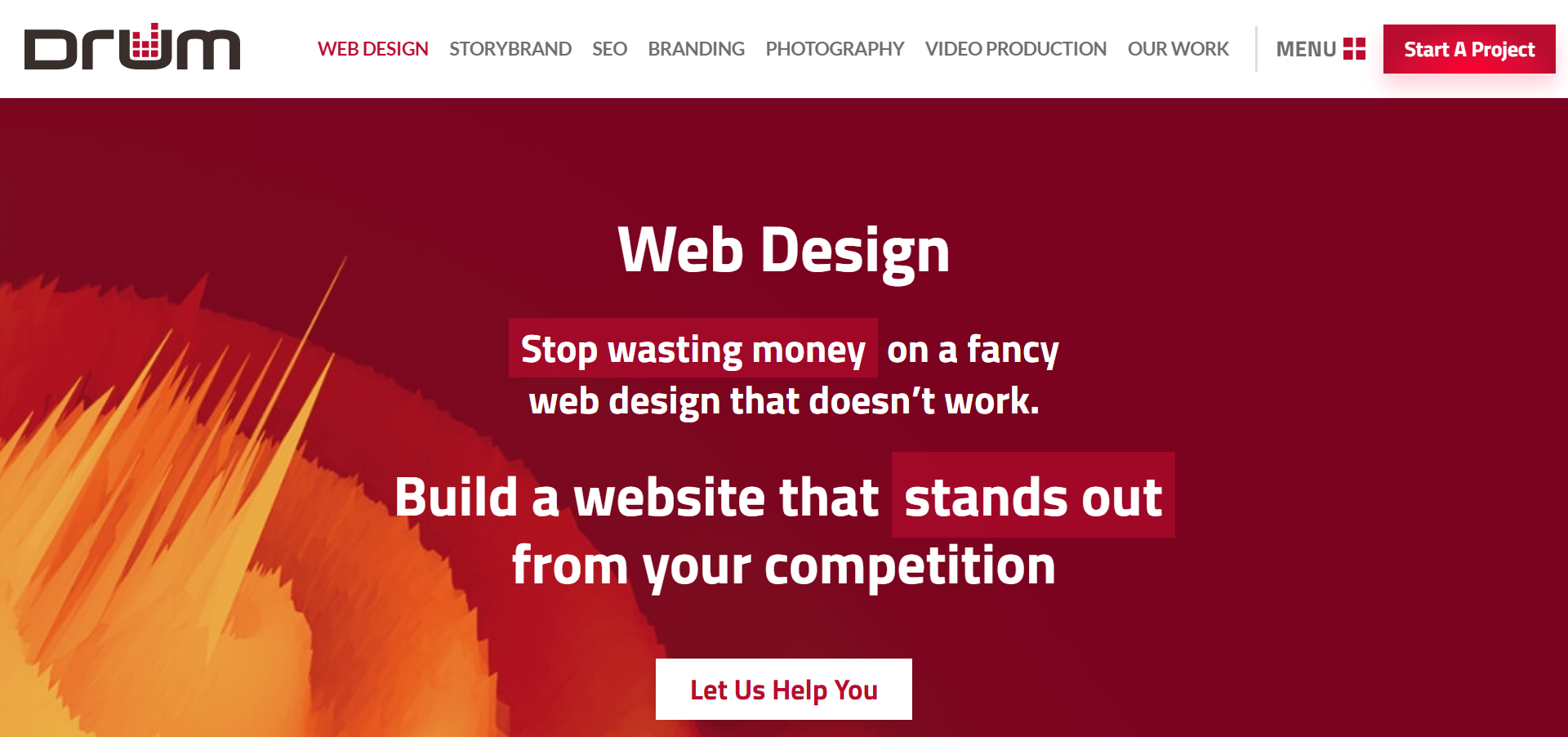 This leading web design provider in Greenville, SC, offers affordable websites, branding, and social media marketing solutions to small and medium-sized businesses in Greenville. Their forte is designing responsive websites with intuitive user interfaces and SEO-optimized content to attract customers and help your business grow. Whether it's developing a comprehensive web presence for your business or helping you take the first step towards online success, Drum can provide all your website design needs.
Website: https://drumcreative.com/web-design/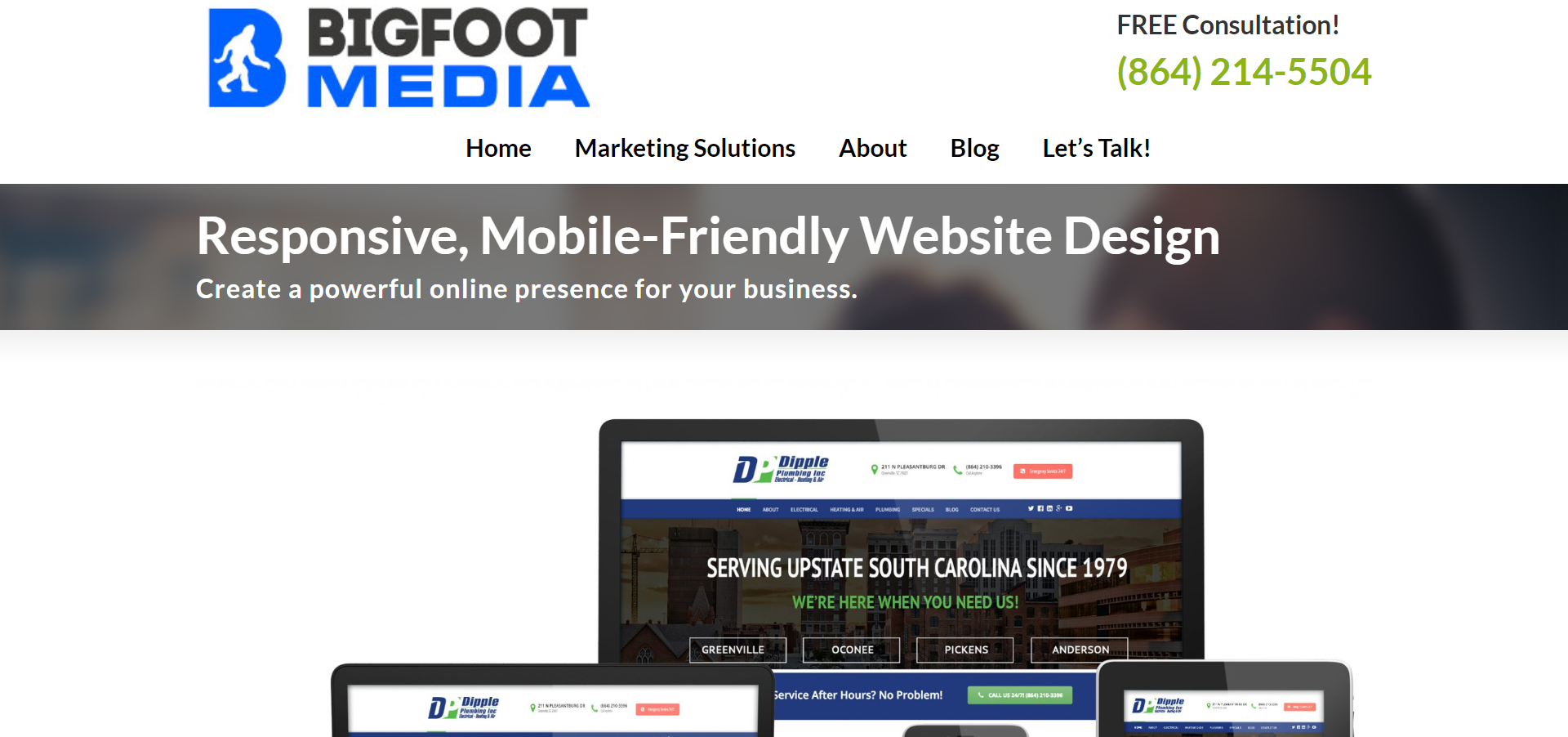 This Greenville website design and digital marketing firm create innovative web solutions for small and medium-sized businesses in the region. Their growth-driven website solutions, paid ads, and SEO services help to increase website traffic and ROI for their clients. With a focus on creating user-friendly websites, Bigfoot Media is the perfect web design agency for you as they have something for everyone in terms of needs and budget.
Website: https://bluebigfoot.com/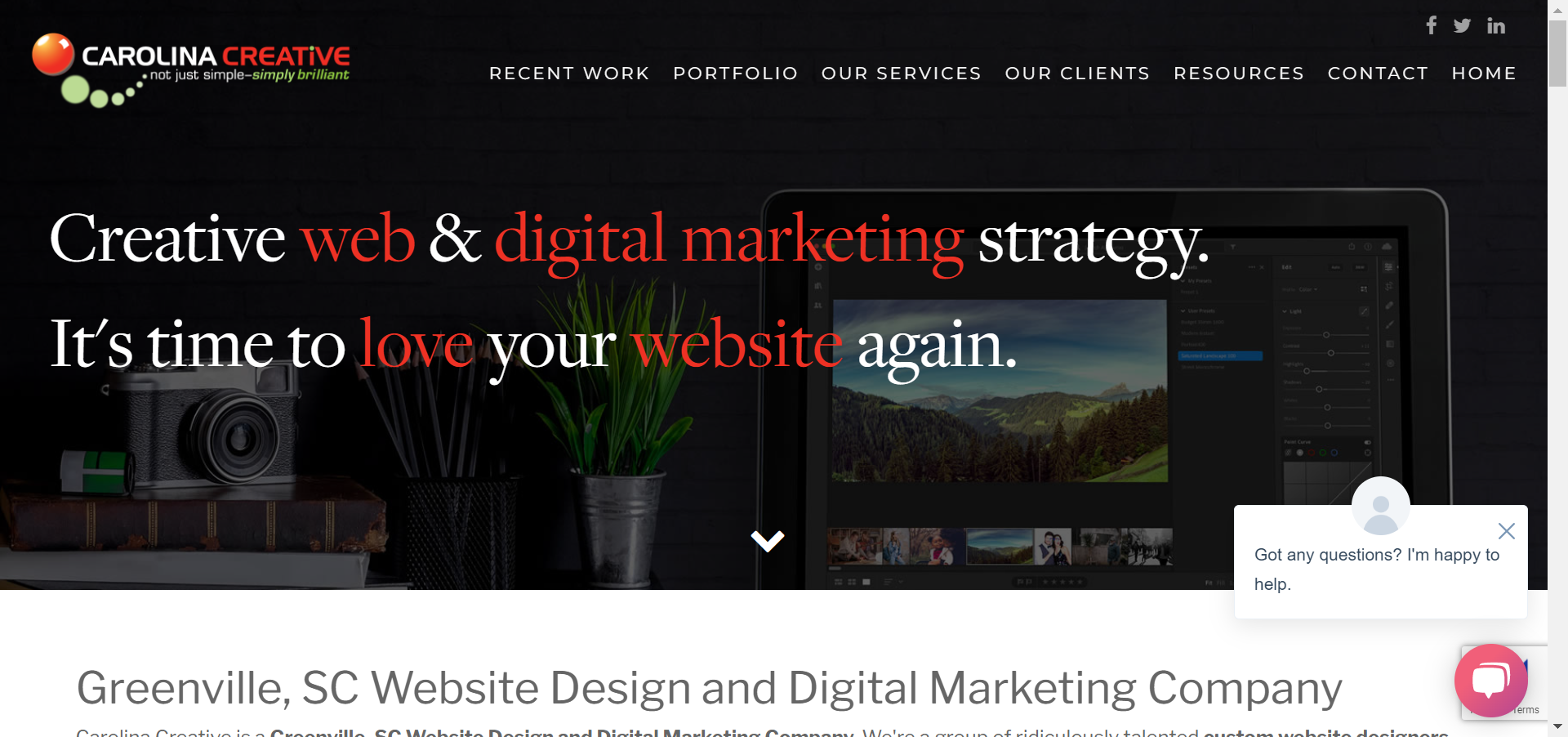 Carolina Creative is a popular name in the Greenville web design business and provides beautiful, effective, and affordable websites. They have expertise in developing custom WordPress sites and mobile-friendly designs, as well as providing search engine optimization services. With their design experience, they can create a stunning website that accurately reflects your business goals and values while delivering an optimal user experience.
Website: https://www.carolinacreativegroup.com/
Your website plays a vital role in establishing brand value, creating a positive user experience, increasing website traffic, and boosting sales. With the help of these top Greenville web design firms, you will indeed have an effective web presence in no time. You can pick the best web design company from the list that matches your needs and budget.