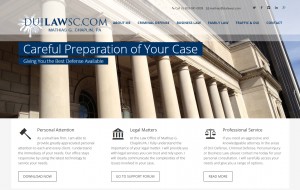 Lawyer Website Design
If you're looking for a website design that exudes professionalism and competence, we have your website. Our websites use the latest in technology to provide breathtaking graphics, excellent organization and lightening speed. We incorporate the best in design and technology so that we can best communicate your legal expertise. Our website design also combines the power of your website with other important elements of internet marketing like social media. Today, linking your website to social media (Facebook, Yelp, Twitter and Google+)is an essential element of any effective marketing plan. We understand these critical elements and can ensure that your website design embraces the latest marketing innovations to make it successful.
Internet Marketing for Your Law Firm
To find out how we can move your firm to the top of your local market, contact us today for a complimentary online assessment. We will get together with you to discuss your firm, the types of law you practice, your marketing budget and business goals. After a careful review, will also show you our cutting edge legal marketing solutions and how they can help your firm. Through our exclusive partnerships, we also have unique marketing opportunities to get your firm noticed in its areas of expertise.