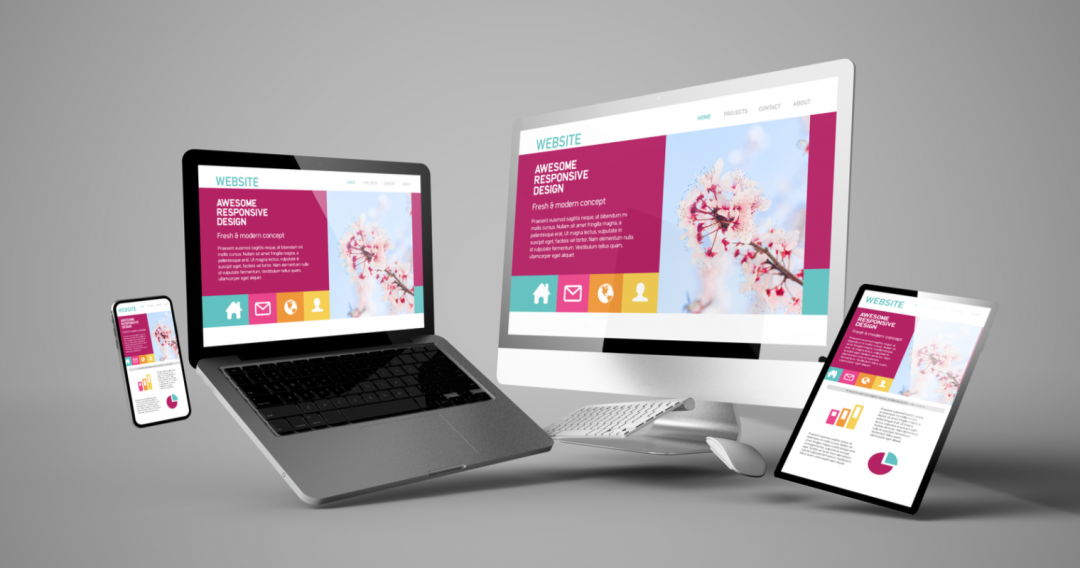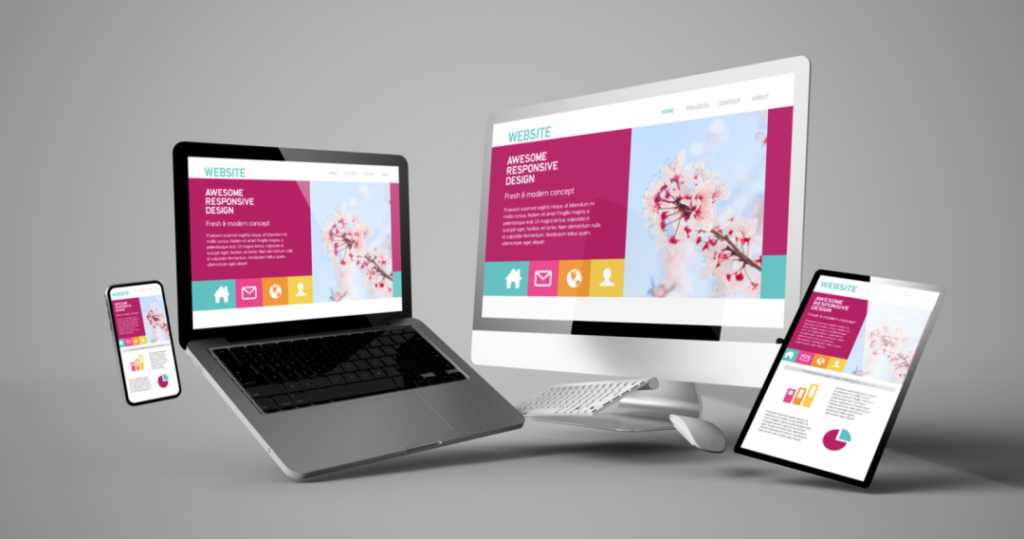 Rock Hill SC Web Design Company: We Make Your Business Look Good
You have a business in Rock Hill South Carolina. Rock Hill website design services are the best way to market your business online with an affordable website that is functional and easy to use. Our Rock Hill SC Website Design Company specializes in website designing and website development. We build custom web pages for small businesses, real estate agents, and individuals. Our expert Rock Hill website designers design websites with user-friendly navigations and website designs that are simple to use.  
Our website designs are custom built to promote your Rock Hill business and turn visitors into customers. Our designs include unique layouts that will attract new website visitors. We also offer website management, website backups, website hosting, email accounts, and free website analysis.
Our team of Rock Hill web designers can help you with a custom website design for your company. We've designed high-quality websites for Rock Hill clients like Fire Tower Media and Schumpert & Son Paving Inc. Check out our Portfolio to see all of our past projects.
Our goal is to provide you with a custom website that reaches your target audience and enhances your website presence on the internet. Take advantage of our Rock Hill SC web design company that can Make Your Rock Hill, SC Business Look Good Online!
Website Design by Rock Hill's Web Design Company
A website design is what customers see when they visit your business's web page. A well-designed site will keep customers coming back for more, while a poorly designed site can put them right off. Different customers respond to different designs, so it's important that you choose the Best Rock Hill Web Design Firm for your business.
For example, if you're running a fishing website, you'll want to make sure that your site features lots of images of the fish people can catch, as well as pictures of people standing next to their impressive catches.
On the other hand, if you're running a business selling food, you probably don't want too many pictures of fish on your site. A few images with tasty-looking burgers or hearty salads would be more appropriate.
All of the designs featured by our Rock Hill Web Design Company are up to date with current trends in web design, so whatever type of website you're planning on having, we can create a design that suits your business perfectly.
Our Best Rock Hill SC Web Designers are constantly looking for new trends and ways to make your website stand out from the crowd.
Your business's website can be an incredibly valuable asset, but you're going to need to find the right team of web designers to do it justice. Fortunately, Real Internet Sales Company offers the top web design services you're looking for.
Our web designers will work with you to create a plan for updating and maintaining your site while making sure that it truly reflects who you are as a company.
Our goal is to supply all of our customers with a website that they will be proud to call their own. 
Get An Enhanced Visibility On The Internet By Working With A Top-Rated Rock Hill SC Website Developer
The Internet might seem like a nebulous space, but it's an avenue that can lead you to bigger and better things in life. Of course, in order for that to happen, you have to build a solid online presence by creating a website. And when it comes time to create that website, you want the Best Web Development Company in Rock Hill SC. We are acknowledged by HEREROCKHILL.COM as the top website development firm in the Rock Hill area.
Real Internet Sales Rock Hill Web Developers use HTML, PHP, Python, JavaScript (React JS, Node JS, Next JS), Java coding to create websites that are optimized for viewing on any platform. From there, we add other elements such as search bar plugins and other technologies designed to improve your site's performance online. We have experience working on WordPress, Magento, and other popular website development platforms. we build links with industry influencers to promote your business better.
Our website designers aren't just out to create websites for our clients; we make sure that they look good and function properly no matter what platform (PC, Mac, smartphone) is being used to view them. Our Rock Hill Web Design Company accomplishes this by testing every site on multiple browsers with different operating systems.
Not only does a web developer help you design your website, but they also facilitate Search Engine Optimization (SEO), which helps rank your webpage higher on popular search engines like Google and Bing. Since the web developer is in charge of coding the site, they're also in charge of determining how search engines will crawl and index your website. That means better visibility for you!
If you've realized the importance of getting an attractive website designed, but don't have the time or expertise to do it yourself, working with Real Internet Sales Company can be incredibly advantageous for your company. We provide only the best in professional website development and can create a stunning site that's tailored specifically towards your Rock Hill business. We are a well-established web design business in Rock Hill that has been offering Excellent Web Design Services for over a decade. Our goal is always to offer our customers the absolute best.
Ecommerce solutions for your Rock Hill business.
If you're looking to sell your products or services online, Real Internet Sales Company can help. From setting up a fully functional eCommerce store with securely hosted shopping carts to customizing the site so you get more customers, we have everything you need.
Depending on what you're selling, eCommerce websites can be a very effective marketing strategy to increase revenue. All of our websites are designed for your Rock Hill business to help give you the visibility and success that you deserve.
Real Estate Websites For Rock Hill SC Realtors
Our Rock Hill Web Design Company specializes in creating attractive websites for realtors in the Rock Hill area. Realtor sites are different from standard real estate sites because they have to be designed with the specific needs of a realtor business in mind. We design IDX websites with MLS integration that allows you to host your listings online and make it easier for clients to browse homes through a user-friendly interface. Get the best web design company in Rock Hill SC design your Realtor website!
The Most Affordable Web Designers in Rock Hill SC
Website design for all your business website needs. Whether you are in the market to build a website or update an existing one, our professional team of web designers is there to help at affordable prices. We can create websites that are appealing to Rock Hill visitors.
Rock Hill's Web Design Firm. Call Us Today!
We are the new generation of Rock Hill SC website designers, bringing fresh ideas and creative solutions to your business. Give us a call today and let our experienced web designing team get you going in the right direction.